Acupuncture for pain management
Managing pain naturally using acupuncture
Acupuncture is a treatment which originates from Ancient China and involves the insertion and manipulation of thin needles into the body. The most common question asked by first-time patients is "Does it hurt?". The honest answer is – only occasionally, more often than not, it is painless and most patients report that it is very relaxing. The needles used are extremely fine, as thin as a hair, they are sterilised and only ever used once, hence they are incredibly sharp so there is no pain as they pass through the skin. Acupuncture for pain is a safe treatment and adverse effects are rare.
Book Acupuncture Consultation Today
Alternative pain management
Acupuncture is used for all sorts of conditions ranging from insomnia through to weight loss but the core use is for non-pharmacological pain management. Pain or musculoskeletal complaints account for seven of the top ten conditions patients use acupuncture for.
Some of the conditions treated with acupuncture include:
migraines and headaches
arthritis
carpel tunnel syndrome
menstrual cramps
bladder dysfunction
pelvic and prostatic pain
What to expect from this treatment
Everyone is individual with different symptoms, different health problems and different attitudes and expectations in regard to alternative pain management, therefore, everyone has different responses.
Acupuncture directs its effects through nerves that supply pain messages to the brain, these are part of the sensory mechanism. The majority of effects of acupuncture are through the nervous system, so it stands to reason, if an individual has a 'sensitive' nervous system, they tend to do better than those who are less sensitive. If the patient's sensory mechanism is sensitive to other stimulants, such as mood, temperature and foods, typically their pain detection mechanism is also sensitive.
Acupuncture alone is not 'the' treatment, it is only 'part' of the treatment. The rehabilitation of muscles that may have been weakened or dysfunctional need to be stretched and strengthened.
Your local acupuncturist in Brisbane north
At Health and Healing Wellness Centre, our experienced acupuncturists take a holistic approach to your pain management treatment and assess not only the most apparent symptom but also look at causes, your history and any underlying issues. Schedule a consultation by calling our understanding team on 07 3857 8887 or complete our booking request form today.
Other alternative pain management methods we offer include:
Remedial massage - where a practitioner applies pressure to the soft tissues of the body in order to relieve tension, improve the circulation, and reduce or eliminate pain. There are many forms of massage that can be used.
Chiropractic – the diagnosis, treatment and prevention of injuries to the neuromusculoskeletal system which is made up of the body's skeleton, muscles, cartilage, tendons and ligaments.
Our Acupuncture Therapists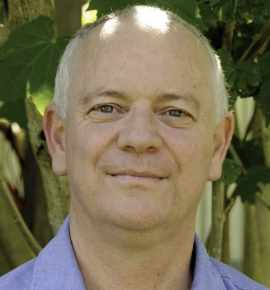 Greg Bantick
Traditional Chinese Medicine, Acupuncture, Fertility & Pregnancy Care, Pain Management, Remedial Massage, Stress Management, Women's Health
Greg Bantick has been in practice since 1975 in a wide variety of clinical settings. He has particular interests in dermatology, digestive, mood and auto-immune disorders. He is registered as a Chinese herbalist, pharmacist and acupuncturist with AHPRA CMR0001733690.
Read More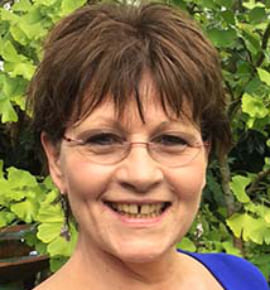 Tina White
Anti-Ageing, Acupuncture, Biomesotherapy, Energetic Facial Release, Fertility & Pregnancy Care, Iridology, Naturopathy, Nutritional Medicine
Tina has over 30 year's clinical practice in natural therapies. As a practitioner in naturopathy and acupuncture, Tina has remarkable insight coupled with a caring nature and is a beacon of hope for those she cares for.
Read More