Acupuncture for Stress Management
Natural stress relief using acupuncture
So we've been told that stress is a natural part of life, but when stress becomes too much it's good to be able to reach out to effective natural stress relief.
Acupuncture is an ancient practice of natural healing from the Orient and is one form of the traditional Chinese system of medicine which has been used very effectively for over 5000 years. Acupuncture is gaining respect in the western world as its practice has grown spectacularly over the last 3 or 4 decades, now commonly recognised by many medical practitioners and accepted by most major health funds.
Book Acupuncture Consultation Today
Acupuncture is a very effective natural stress management technique. Techniques used may include treating the liver and gallbladder; piercing the ears; scalp treatment and esoteric acupuncture used for chakra aligning. This will depend on whether a person is suffering from acute stress or anxiety.
Our acupuncture practitioners are trained and highly skilled at using this ancient technique to treat any forms of stress or anxiety.
What does the treatment involve?
Acupuncture involves the stimulation of certain specific points on the body to enhance the flow of vital energy (Chi). Chi travels on the surface of the body and through internal organs. In traditional Chinese medicine, its central belief is that for the body to function at its peak it must be in balance.
What can your acupuncture practitioners treat?
When it comes to stress management techniques there are a few options that can relieve the stress successfully. Acupuncture is effective in the treatment of a wide range of common and not so common health conditions, including stress management.
It can also assist with general health maintenance and disease prevention. By strengthening and enhancing normal body functions, the immune system is regulated and a general sense of well-being promoted. Our acupuncturists understand that stress can affect our entire body and cater treatment to address all aspects of your body and mind.
Specific Tests
Our Acupuncture Therapists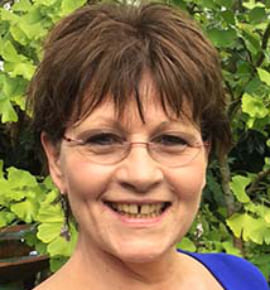 Tina White
Anti-Ageing, Acupuncture, Biomesotherapy, Energetic Facial Release, Fertility & Pregnancy Care, Iridology, Naturopathy, Nutritional Medicine
Tina has over 30 year's clinical practice in natural therapies. As a practitioner in naturopathy and acupuncture, Tina has remarkable insight coupled with a caring nature and is a beacon of hope for those she cares for.
Read More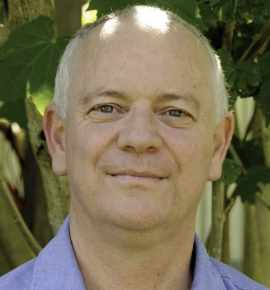 Greg Bantick
Traditional Chinese Medicine, Acupuncture, Fertility & Pregnancy Care, Pain Management, Remedial Massage, Stress Management, Women's Health
Greg Bantick has been in practice since 1975 in a wide variety of clinical settings. He has particular interests in dermatology, digestive, mood and auto-immune disorders. He is registered as a Chinese herbalist, pharmacist and acupuncturist with AHPRA CMR0001733690.
Read More