Massage Brisbane
Massage Therapy Brisbane
You're feeling tight and tense, and a massage would feel amazing right now. But you don't know how to find a good massage therapist, and you're not sure what kind of massage would be best for you. It can be hard to find a good massage therapist who is based close to you. And not all massage therapists offer all types of massages. We are based in Wooloowin on Brisbane's Northside, and we offer all types of massages. Whether you're looking for a deep tissue massage, Swedish massage, or something else entirely, we can help. Plus, our therapists are experienced and qualified professionals who will make sure that you leave feeling relaxed and rejuvenated.
Book a Massage Today
What is massage therapy?
Massage therapy is the practice of soft tissue manipulation through a range of techniques tailored to your individual needs. The application of these specific techniques helps the stimulation of blood and lymphatic circulation and therefore the treatment and prevention of soft tissue dysfunctions including that of muscular strains, fibrosis (scar tissue), lymphedema, and restricted range of motion, fatigue, general tension, and stress.
Target tissues may include muscle, tendons, ligament, skin, joints, or other connective tissue, as well as lymphatic vessels, or organs of the gastrointestinal system. Massage can be applied with the hands, fingers, elbows, forearm and feet. Massage is best utilised as a prevention method rather than a solution to an immediate dysfunction. As once the tissue dysfunction reaches a chronic stage, it then becomes a longer process to rectify.
The anatomical, physiological and psychological aspects of a person can greatly affect the outcome of a massage. Massage therapy greatly reduces pain and increases flexibility within the area of dysfunction and assists in reducing the detrimental psychological states of anxiety, nervousness, and depression that greatly hinder our physiological well-being and therefore, the discomfort associated with it.
What are the benefits of remedial massage?
Key benefits of remedial massage include:
the stimulation of the blood supply allowing toxins in the muscles to be removed
the calming of the peripheral nervous system to ease pain and discomfort
the toning and relaxing of muscles to improve joint mobility.
An improvement of the health of the cells, the repairing of tissues, and the easing of stiffness and tension can also be experienced through therapeutic relaxation.
Massage is believed to activate the parasympathetic nervous system which stimulates the release of endorphins and serotonin. Endorphins are an analgesic compound which reflects a sense of well-being and works as a 'natural pain reliever'. Serotonin helps regulate intestinal movements and acts on the central nervous system where it enhances our moods. Improved quality of sleep is another great side effect of massage.
Muscular and skeletal dysfunctions often addressed with remedial massage include Fibrositis, Spondylitis, Arthritis, frozen shoulder, muscular cramps, whiplash, muscular atrophy, as well as sports and dancing injuries.
Types of Massage Therapy Brisbane
Massage has been shown to be one of the most effective ways to reduce stress and promote relaxation. It's also been shown to have many other benefits, such as improving circulation, relieving chronic pain, and helping you sleep better.
There are many different types of massage, each with its own unique set of benefits. From Swedish massage to deep tissue massage, we have a variety of options that will help you feel your best. But what type is best for you?
Talk to our Massage Therapists and they'll help you work out the best massage treatment for your needs.
Our Massage Therapists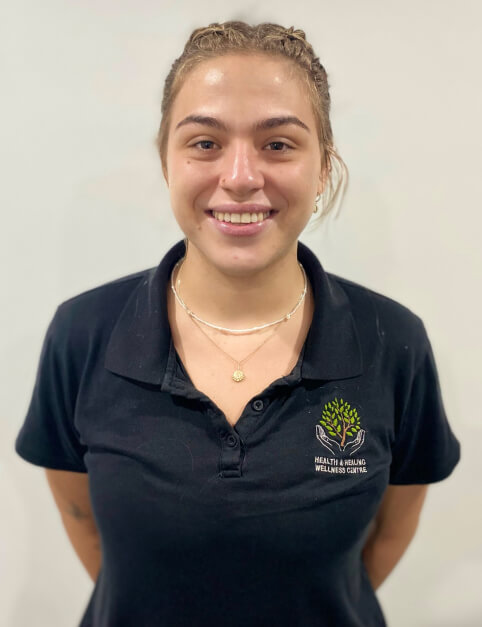 Teagan Beaven
Remedial, Swedish / Relaxation, Deep Tissue, Sports, Pregnancy, Trigger Point Therapy, Stretching, Postural Analysis, Strength & Conditioning
Tegan has a background in Sports Training and is currently a Level 1 trainer for an AFL team specialising in Strapping, Massage, Injury prevention and first aid. Teagan has a history of working with the elderly in aged care. 
Read More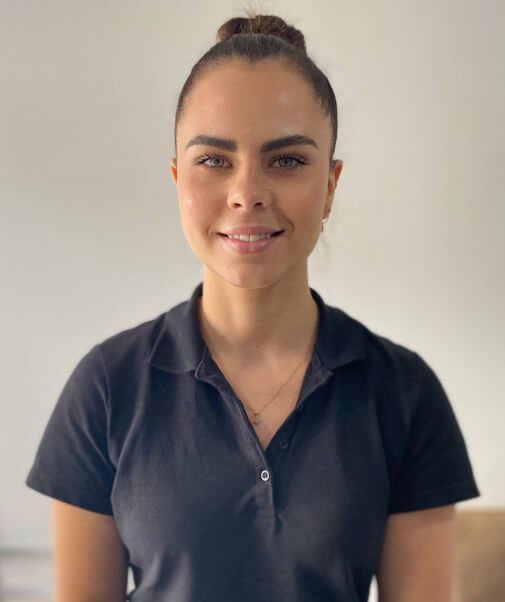 Deirdre Cott
Remedial, Swedish / Relaxation, Deep Tissue, Sports, Pregnancy, Trigger Point Therapy, Stretching
Deidre has previously worked with sporting teams including the Redcliffe Dolphins, Perth Glory and Warriors. Deirdre views massage as a way of healing both physical and emotional well-being
Read More