Chinese Medicine Brisbane
Experienced Chinese Herbalist Brisbane
Chinese Medicine encompasses a broad range of medical practices (such as acupuncture, herbal medicine, and aromatherapy to name a few) sharing common theoretical concepts that were originally developed in China, based on traditions over 3000 years old. Chinese Medicine is a complete medical system that can diagnose, treat and prevent illness. TCM can remedy ailments and alter the state of mind, decrease recuperative time, increase immunity and enhance the capacity for pleasure, work, and recreation.
The treatments used, aim to adjust and harmonise the body and mind, this is achieved by regulating the Qi (energy), moisture and blood, allowing weak organs to be toned, congested channels to open, tightness to be released, excesses to be dispersed and agitation to be calmed.
Book TCM Consultation Today
Chinese Medicine or Chinese Herbalist?
Chinese herbs are simply a part of Chinese medicine. With the wider acceptance of Chinese medicine in the western world, we have seen an increase in pre-prepared Chinese herbs. So if you've heard the bad stories of foul-smelling herbal remedies and have been turned off trying, then worry no more. Many of the herbs our Chinese herbalist will use are in tablet form or similar. It is no different than taking modern medicine.
Chinese Herbalist
A Chinese herbalist will prepare a unique treatment for the client, after a discussion on lifestyle, medical history, and nutrition. Western Chinese herbalists use only whole or parts of plants in their preparations but in some TCM preparations, animal or mineral ingredients may be included. The end product may come in the form of teas, capsules or tablets, essential oils (aromatherapy) or various other herbal preparations, our Chinese herbalist will discuss the best options with you.
One of the major benefits of medicines made from herbs is the marked improvement in health, without the risk of side effects that are commonly found in drug-based medications.
In addition to our practitioners whose primary focus is on the above TCM modalities, we also use food therapy, nutritional supplements, lifestyle advice and exercise therapy as an adjunct to Chinese medicine treatments.
Some of the conditions which can benefit from Chinese medicine:
Acupuncture and herbs are both an integral part of Chinese medicine, which can help patients to manage a range of symptoms:
Chinese medicine treatment may be able to assist with:

Management of pain, stress and fatigue related to some autoimmune disorders, in consultation with other treating health practitioners
Management of pain, fatigue and nausea related to many chronic illnesses.
Management of vomiting or nausea arising from chemotherapy.
Chronic pain related to depression by managing the underlying chronic pain.
Adjunct treatment that may assist with IVF treatment. There is continuing research about how acupuncture can assist with the effectiveness of IVF and you should consult your treating practitioner/s about how acupuncture may be able to help you.

Chinese medicine treatment may be able to help those with fertility issues:
Chinese medicine treatment may be able to help pregnant women with:

Pregnancy-related musculoskeletal pains
Nausea and vomiting
Looking for a trusted Chinese Medicine practitioner in Brisbane?
At Health and Healing Wellness Centre, our qualified AHPRA Chinese Medicine and Australian Acupuncture and Chinese Medicine Association Practitioners will take a holistic approach to your condition by looking at your lifestyle, medical history, and nutrition.
Chinese medicine includes various forms of -
acupuncture - this treatment originates from Ancient China and is the insertion and manipulation of thin needles into the body.
remedial massage - a healing massage that can be deep or shallow, soft or gentle, healing both the cause of the disorder as well as the symptom.
Chinese herbal medicine – a unique preparation, created for your specific requirements.
exercise
dietary therapy
Our Traditional chinese medicine Therapists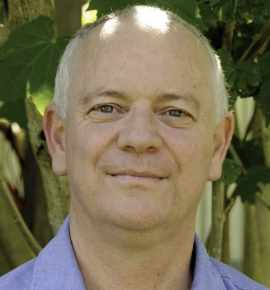 Greg Bantick
Traditional Chinese Medicine, Acupuncture, Fertility & Pregnancy Care, Pain Management, Remedial Massage, Stress Management, Women's Health
Greg Bantick has been in practice since 1975 in a wide variety of clinical settings. He has particular interests in dermatology, digestive, mood and auto-immune disorders. He is registered as a Chinese herbalist, pharmacist and acupuncturist with AHPRA CMR0001733690.
Read More