Chinese Medicine Brisbane Northside
Traditional Chinese Medicine Practitioners on Brisbane North
Traditional Chinese Medicine is an ancient practice over 3000 years old. It involves a broad range of medical practices like acupuncture, herbal medicine, moxibustion (burning of herbs), movement exercises (Tai Chi) and more. Chinese medicine can assist the healing of acute and chronic ailments and improve the quality of your life.
At Health and Healing Wellness, our herbalists and TCM practitioners are registered with AHPRA, AACMA and Chinese Medicine Board of Australia. Having a vast experience in this field, we have insights and knowledge to treat the issues affecting you. Treat your body naturally with the help of our experienced Brisbane north traditional Chinese medicine practitioners, book a consult today.
Book TCM Consultation Today
Chinese Herbal Medicines
Qi (Chi) is a vital life force present in our body and keeps the body in a state of harmony. If there's an imbalance in the flow of this energy it can lead to diseases. TCM aims to bring back the Qi in the state of harmony and strengthen the immune system. It is a popular health option and millions of Australians are using TCM to improve their health.
According to Chinese Medicine, everything is made of 5 elements - fire, water, earth, wood and metal. These elements show how our mind and body are connected. Our Chinese herbalist will evaluate your lifestyle, health issues, diet and prescribe the herbs personalised to your condition.
What can you expect from your first visit with our Chinese medicine practitioner?
In your first visit our TCM herbalists will:
Diagnose - Complete an initial assessment with you to understand your health condition, lifestyle, and diet. This ensures we understand the root cause of the problem.
Treatment - Based on your health condition and lifestyle, we will make a customised treatment plan and recommend acupuncture sessions, herbal therapy, movement exercises, remedial massage and moxibustion
Herbs complement the acupuncture session and we can design a unique preparation specifically aimed to treat your condition. Our Chinese Herbalist has been in the industry since 1975 and offers the best advice for all kinds of medical issues.
Benefits of Traditional Chinese Medicine
Chinese herbal medicines take into account the relationship between our body and nature. Chronic illnesses like the cold or migraines that defy western medicine can be treated effectively with TCM.
Some of the benefits of TCM include:
It is a holistic practice and considers the relationship between your body and nature to restore harmony and overall well-being.
Treats both psychological and physiological issues by identifying the root cause of the disease.
Backed by science and has a rich history spanning 3000 years.
Drug-free and has minimal side effects.
Can be used to treat a myriad of ailments like gastrointestinal, cardiovascular, musculoskeletal, gynaecological, ENT disorders, weight loss, addictions, and more.
Trusted Chinese Medicine Practitioners Brisbane North
We take a safe and gentle approach to assist our patients on the road to well-being using traditional Chinese medicine practices. For more information on how we can help you, contact us on 07 3857 8887 or request a booking using our online consultation form.
Brisbane North Traditional chinese medicine Service Areas
Local Traditional Chinese Medicines in Brisbane Northside
Health and Healing Wellness Center
Hear From Our Customers
Greg is incredible in all that he does and his holistic approach and individualised sessions have improved my ailments and my life on multiple occasions. To say he is an amazing acupuncturist doesn't do him justice, as he is so much more than this.
Our Traditional chinese medicine Team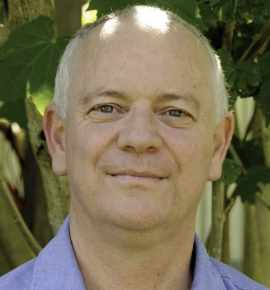 Greg Bantick
Traditional Chinese Medicine, Acupuncture, Fertility & Pregnancy Care, Pain Management, Remedial Massage, Stress Management, Women's Health
Greg Bantick has been in practice since 1975 in a wide variety of clinical settings. He has particular interests in dermatology, digestive, mood and auto-immune disorders. He is registered as a Chinese herbalist, pharmacist and acupuncturist with AHPRA CMR0001733690.
Read More