Chinese Medicine & Acupuncture Brisbane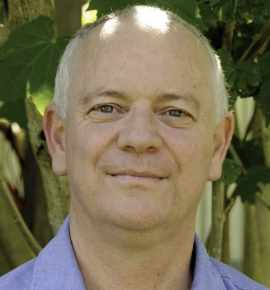 Greg Bantick
B.Ac (Aust), Dip.Ac (China), M.T.O.M (U.S.A).
Therapies: Chinese Medicine, Acupuncture
Specialty Areas:
Misc
AutoImmune
Womens
Pain
Fertility
Digestion
Diet
Greg Bantick has been in practice since 1975 in a wide variety of clinical settings. He has held senior academic positions and taught in leading colleges in Australia and the U.S. He has a general practice with particular interests in dermatology, digestive, mood and auto-immune disorders. He has lived and trained in China, Japan, and the U.S. He is registered as a Chinese herbalist, pharmacist and acupuncturist with AHPRA CMR0001733690

Book a Consultation With Greg Today
Traditional Chinese Medicine Practitioner
Traditional Chinese medicine is a complete medical system used to diagnose and treat illness, prevent disease and improve general health. It is effective to treat a wide variety of conditions. Chinese medicine makes no distinction between physical and emotional health. Originating in China over two thousand years ago its effectiveness has ensured its endurance and its spread throughout the world.
A physician's personal style of practice reflects their learning, clinical experience, and the other influences that have shaped it. The following features give an idea of how I approach diagnosis, treatment and what you may expect in a visit.
Acupuncturist
During acupuncture, I generally use a small number of needles, with gentle insertion and light stimulation. Occasionally for acute conditions, it is useful to elicit a mild or strong stimulation to relieve symptoms.
Chinese herbal medicine practitioner
I prefer to prescribe the dried plants, shells, insects, and minerals generally referred to as Chinese herbal medicine. This allows me to write a formula specific to a patient and their condition, and to manage the doses of each component. Most commonly, I use a small number of herbs and small doses of each herb per formula. As symptoms change, the formula needs to change. I base many formulas on tried and tested ideas from well known early texts on Chinese herbal medicine that have hundreds of years of precedent.
We strive to stock only the best quality, pesticide-free herbs. Amongst other benefits, this helps keep costs down. Where useful, I also prescribe herbs in tablet, capsule and granulated forms. I also make a range of externally applied ointments and liniments for skin conditions, soft tissue and bone injuries etc.
Moxibustion, cupping ear acupuncture etc. – Asian medicine utilises many adjunctive treatment strategies. Where appropriate I use a range of other traditional forms of treatment.
Tailored TCM consultation frequency
I aim to help everyone as quickly as possible. Depending on the condition and your health goals, this may be only a few treatments. For others, it may be months or even years.
Greg places emphasis on self-care
It is important to me that patients become informed about their conditions, and how they can help themselves. Education is part of treatment. Your questions are welcome. I also teach a variety of classes to develop and encourage self-care.
A holistic team approach to natural healthcare
While Asian medicine is very useful and powerful for many conditions, it also has its limitations. In my own practice, I integrate biomedical knowledge and some other diagnostic and treatment options into your care. Occasionally, I refer patients to other forms of diagnosis and treatment.
Book a consultation with Greg Bantick in Brisbane
We have many speciality areas which offer complete and holistic healthcare solutions to provide with a safe, supportive and natural advice on healing naturally.
Please feel free to speak to me regarding your treatment at any time, just arrange a mutually convenient time with reception. I look forward to meeting you and being part of your healing.