Chinese Herbalist

Trusted Chinese Herbalist Brisbane
If you are looking for a trusted and qualified Chinese Herbalist in Brisbane, the Health & Healing Wellness Centre are one of the most trusted tradition Chinese medicine providers in the city. We offer a huge range of Chinese herbal medicine services by AHPRA Chinese Medicine and Australian Acupuncture and Chinese Medicine Association qualified practitioners and, through the use of a range of healing and harmonising Chinese herbs and practices, our resident Chinese Herbalist aims to assist you in balancing your energy (or 'Qi') and managing your health and wellbeing throughout every stage of your life. If you would like to know more about how we can help, get in contact now.
Book Herbalist Consultation Today
Chinese Herbalist

A Chinese herbalist is an expert when it comes to combining various Chinese herbs to assist in managing signs and symptoms of a particular person. At Health & Healing Wellness Centre, we offer a holistic approach to every single unique appointment with our Chinese herbalist, meaning we discuss a variety of aspects such as lifestyle, medical history, and nutrition before we assess the best options for your circumstances. Our Chinese Herbalist is highly qualified and experienced, having been in a range of settings since 1975 and they can therefore offer the best advice based on extensive industry awareness and knowledge each and every appointment.
Chinese herbal medicine
A Chinese herbalist practices Chinese herbal medicine, which is part of the larger Traditional Chinese Medicine ('TCM') healing system. With a few million Australians utilising TCM methods each year, it is a popular health option for a variety of people. Using methods which vary from traditional Western health notions, Chinese herbal medicine aims to balance an individual's Qi which, in turn, results in beneficial results in other areas of the body.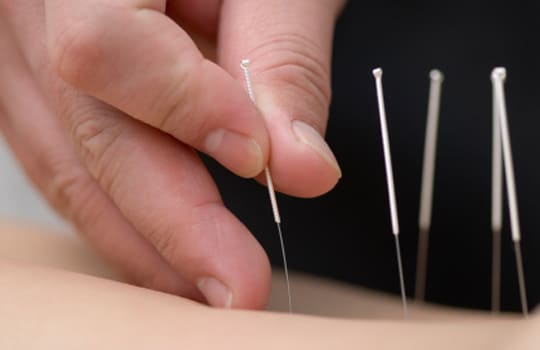 The philosophy in TCM is that everything is made up of five elements - fire, earth, metal, water and wood - and Chinese herbal medicine uses this philosophy be classifying herbs into five categories - sweet, salty, bitter, pungent and sour. Each corresponds and works in unison with one of the five elements - for example, as the skin is a metal element Yang organ, Chinese herbal medicine would treat it with a pungent herb. Most herbal medicines are plant based, however there are some options that include minerals or animal-based products. The arrangement of herbs provided to each and every individual is based on their exact circumstances and needs, as different herbs have different properties and can balance different parts of the body.
What's the difference between Chinese Medicine and a Chinese Herbalist?
Nothing at all - a Chinese herbalist is simply a component to Chinese medicine as a whole. The use of Chinese herbs can take many different forms, including tablets, teas, pastes, capsules and essential oils, and the way in which they are prepared and used are personalised to each individual.
Who can benefit from seeing a Chinese Herbalist?
Everyone! The benefits that Chinese herbs can offer are far-ranging, helping to manage symptoms and assisting in treating and preventing illness. Some conditions which may benefit from Chinese herbs include :
Gastrointestinal disorders
Fertility concerns
Gynaecological disorders
Stress disorders
Fatigue disorders
Some autoimmune disorders
And many more!
When considering the benefits of herbs mixed by a Chinese herbalist, one of the large advantages is the improvement in your health without the risk of side effects that are commonly found in drug-based medications.

We not only offer the services of a Chinese herbalist, we also use a range of other therapies such as food therapy, nutritional supplements, lifestyle advice and exercise therapy in conjunction with traditional methods for a completely holistic approach.

Your experienced Brisbane Chinese Herbalist
At Health and Healing Wellness Centre, our AHPRA Chinese Medicine and Australian Acupuncture and Chinese Medicine Association qualified practitioners offer a practical range of herbal options that may assist in and manage a range of signs and symptoms, all personalised exactly to your needs. If you have any questions regarding Chinese herbalists, or would like to make an appointment to see one of our herbal specialists, call us on 07 3857 8887 or complete an online booking consultation form now.
Resources :
Australian Acupuncture & Chinese Medicine Association : https://www.acupuncture.org.au/

Chinese Medicine Board of Australia : https://www.ahpra.gov.au/chinese-medicine.aspx

Chinese Herbal Medicine : https://www.betterhealth.vic.gov.au/health/ConditionsAndTreatments/chinese-herbal-medicine
Our Traditional chinese medicine Therapists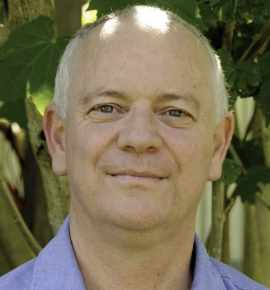 Greg Bantick
Traditional Chinese Medicine, Acupuncture, Fertility & Pregnancy Care, Pain Management, Remedial Massage, Stress Management, Women's Health
Greg Bantick has been in practice since 1975 in a wide variety of clinical settings. He has particular interests in dermatology, digestive, mood and auto-immune disorders. He is registered as a Chinese herbalist, pharmacist and acupuncturist with AHPRA CMR0001733690.
Read More