Endermologie Brisbane
The non-invasive, painless cellulite treatment
What is Endermologie treatment?
Endermologie is a specialised treatment for the reduction of cellulite, using a device comprising of a small hand-held treatment head with motorised suction and rollers. While wearing a full length body stocking (provided), the suction and rollers work over the entire body, concentrating on problem areas.
Endermologie works by exercising the skin and body's connective tissue. The controlled suction gently lifts and holds the skin while the rollers act to massage and stimulate the area being treated. Fluid retention and toxin build-up is effectively eliminated through thorough lymphatic drainage. Collagen and elastin production is boosted generating a healthier, smoother skin tone.
Book a Consultation Today
Endermologie aims to help contour your body, improve your general well-being and decrease the appearance of cellulite over a series of treatments. Results will vary.
This is not a weight loss treatment, however it may help to support you on your weight loss journey.
Do the endermologie treatments really work? See for yourself...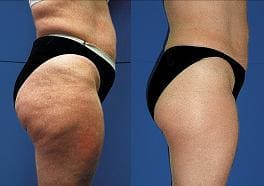 Endermologie results
Commonly asked questions about endermologie
1. Is it new?
Endermologie treatments were originally aimed at rehabilitating scars, burns and connective tissue disorders, however a surprising side-effect was the reduction of cellulite. In 1984 Endermologie became a specific procedure for cellulite treatment and body contouring.
2. Has the technique been scientifically proven?
The results achieved by Endermologie have been confirmed by scientific studies conducted in leading American and European universities. Endermologie was the first FDA (American Food & Drug Administration) approved treatment to reduce the appearance of cellulite and further studies continue to show outstanding results.
3. Are there any side effects to endermologie?
You may experience mild detox symptoms after your initial treatment as we are stimulating the lymphatic system. Our therapists advise clients to drink plenty of water after the treatment to help flush toxins.
4. How does diet and exercise impact the results?
Diet and exercise play an extremely important role in the formation of cellulite, as well as in the reduction of it. Whilst you are on an Endermologie program it is imperative that you maintain a healthy diet and active lifestyle.
5. How long do the results of Endermologie last?
Results can last up to two years depending on age, lifestyle and hormonal changes. Maintenance sessions are recommended to extend the effects of the results.
6. How many sessions will I need before I see cellulite smoothing?
Most clients notice initial changes in the fluid retention and skin appearance within six to eight treatments. To smooth out the dimpled effect of cellulite, more treatments will be needed.
Usually you will see improvements after one to three courses of treatment (1 course being 15 treatments). Again, your age, lifestyle and hormonal status will determine the speed of your results.
7. What should I do next?
To correctly assess your individual requirements we suggest you come in to our centre for a free mini-assessment. This complimentary consultation is completely obligation free and will take about 30 minutes. In this time we can assess your cellulite and whether this treatment will be suitable for you, explain more of the treatment procedure, give you correct costing, and answer any questions you might have.
This allows you to be completely informed before making any decisions.
FREE MINI ASSESSMENT SUGGESTED
Single Endermologie Session - $120
Custom Endermologie Treatment Packages - POA
To book your complimentary assessment call 07 3857 8887 BOOK NOW
Our Endermologie Therapists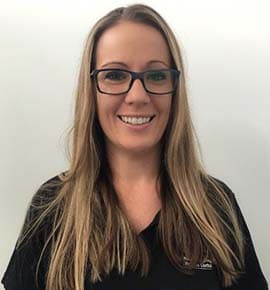 Zoe Buchanan
Endermologie, Lipomassage, Remedial Massage, Ultrasound Lipo-Cavitation
Zoe is a registered Remedial Therapist and is also trained in Endermologie and Ultrasound Lipo-Cavitation. She has practised in Brisbane and Gold Coast for over 10 years.
Read More
Amie Donlan
Fertility & Pregnancy Care,Remedial Massage,Shiatsu,Endermologie
Amie is a registered Remedial Therapist and member of Massage Association ANTA. Offering Swedish massage, deep tissue, trigger point therapy and more.
Read More