Ellie Sargeant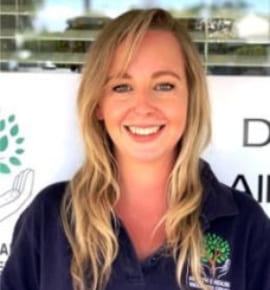 Ellie Sargeant
Dip. Remedial Massage, Certificate IV Kinesiology
Therapies: Massage
Specialty Areas:
Ellie is a registered Remedial Massage Therapist, Kinesiologist and member of massage association ANTA.
Originally based in Melbourne, Ellie has studied further to gain her Remedial Massage Therapy qualifications in Brisbane where she now practices and calls home.
Book a Consultation Today
Ellie has worked with AFL Umpiring QLD to regularly keep their umpires in top shape during the season. She treats a wide-range of clients and brings a unique skill set with her background in Kinesiology. Ellie has a particular interest and understanding in the mind-body connection, helping to relieve stress and pain for her clients.
Swedish Massage
Deep Tissue Massage
Trigger Point Therapy, Stretching & Myofascial Techniques
Reflexology
MLD Massage
Cupping