Western Herbal Medicine
Searching for Western Herbal Medicine in Brisbane?
The Health & Healing Wellness Centre team are qualified natural health practitioners who have both knowledge and understanding of a wide range of Western herbal medicines. We take a holistic approach when treating new and existing conditions, as well as providing advice in the prevention of ailments. We understand that every person is different, which is why we offer services to suit a range of needs. Give us a call today to find out how we can assist.
Book a Consultation Today
What is Western Herbal Medicine?
Western Herbal Medicine, sometimes known as alternative medicine, involves the use of plants and natural plant extracts to create an alternative medicine, to help prevent and treat a variety of illnesses. The products used may include the whole plant, or parts of it, such as the flowers, roots, fruits, leaves and bark.
The use of various herbal formulas is one of the oldest and most widespread forms of medicine. Traditional Western herbal remedies evolved mostly from the ancient Greeks. Well known historical physicians, including Hippocrates (460 BC – 377 BC) and Galen, are believed to have used herbal medicines in their practices.
In modern times, homoeopathic remedies have been validated by the development of scientific technology and medical research, as opposed to Traditional Chinese Medicine (TCM), which has been developed through systematic uses for herbal therapies over thousands of years.
Western Herbal Medicine offers a holistic approach
Unlike 'traditional' medicine, where drugs are used to target specific symptoms and diseases, Western herbal medicine is focused on the patient; it is the individual who is the focus of the practitioner, not the illness or the disease. The relationship between the herbalist and the patient is one based on trust and honesty.
Our Herbalists assess each patient holistically, considering their personal health history, family history, and current lifestyle. Then, using this information, the homoeopathic remedies they prescribe will be directed at the underlying cause of the illness, as it presents in that particular individual.
Some Western Herbal Medicine options you may already know
Some medicinal herbs, which were originally used by Hippocrates, are still commonly being used today and you may have actually heard of them before. These include:
Fennel
Cinnamon
Clove
Echinacea
Rose-hip
Garlic
St John's Wort
White Willow Bark
Celery
Clove (oil)
Viscum Album
Chaste-berry
Hawthorn Berry
Anise or Liquorice
Coriander
Valerian
Linseed
Peppermint
Chamomile
Elder-wood
Sage
Nettle
Western Herbal Medicines for specific conditions
Herbal remedies are used for the improvement and general support of our bodies' system processes; including digestive, circulatory, respiratory, immune, endocrine and nervous systems. As well as the removal of waste and toxins from cells and topically to promote healing of skin conditions.
Alternative medicine is useful in the treatment of minor acute conditions, such as colds or insomnia. Chronic conditions that respond well to herbal remedies include:
acne
asthma
chronic fatigue
eczema
psoriasis
migraine
irritable bowel syndrome and inflammatory bowel diseases
male and female infertility
rheumatoid arthritis
female reproductive problems such as endometriosis, menopausal symptoms, premenstrual syndrome and polycystic ovarian syndrome.
Experienced and registered Western Herbal Medicine Practitioners
At Health & Healing Wellness Centre, we take great pride in our team of Western Herbal Medicine Practitioners. We are registered with AHPRA and have been in practice for many years, offering you peace of mind that you are speaking to a herbalist who has extensive practical experience. We also really listen to our patients and their needs, ensuring the advice we offer is suited to you and your body.
By using this approach, it's fair to assume that prescriptions for similar illnesses will vary from person to person. The prescription for medicinal herbs will be supported with advice on lifestyle and nutrition. It's this personal, individual assessment that ensures Western herbal medicine is suitable for everyone, from young to old, delivering a natural, safe and effective form of healthcare.
Would you like to know more about Western Herbal Medicine?
Our Herbalists will take a holistic assessment to prescribe the homoeopathic remedies best suited to you. Call us on 07 3857 8887 or complete our booking request for a consultation to discover how Western Herbal Medicine can benefit you.
Health Healing and Wellness Centre - Natural Therapies Brisbane
Resources:
Queensland Government (Herbal Medicine) : https://www.qld.gov.au/health/staying-healthy/herbal-medicine
Our Western herbal medicine Therapists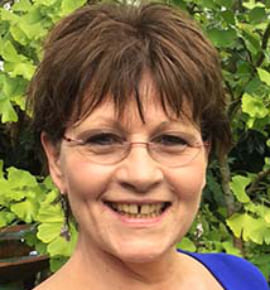 Tina White
Anti-Ageing, Acupuncture, Biomesotherapy, Energetic Facial Release, Fertility & Pregnancy Care, Iridology, Naturopathy, Nutritional Medicine
Tina has over 30 year's clinical practice in natural therapies. As a practitioner in naturopathy and acupuncture, Tina has remarkable insight coupled with a caring nature and is a beacon of hope for those she cares for.
Read More