Helicobacter Pylori Test
Safe, reliable Helicobacter Pylori Blood Test Brisbane
What is an H Pylori test? It is a rapid and reliable test for the detection of Helicobacter pylori antibodies from fingertip blood.
When is a Helicobacter test ordered?
If you experiencing gastrointestinal pain and symptoms of an ulcer, your doctor may order one of the H. pylori tests to determine if there is evidence of this disease.
These tests may also be ordered after you finish taking the prescribed antibiotics to prove that the H. pylori bacteria are gone from your body. A follow-up test is not performed on every patient.
Book a Consultation Today
What does the H Pylori test result mean?
A positive H. pylori test, antibody, antigen, or breath test signifies that you have been infected with this organism (bacteria). In recent years, scientific data support that this bacteria causes stomach ulcers and appropriate treatment can destroy the bacteria and stop the disease.
What is Helicobacter Pylori?
H Pylori is a bacteria which can infect the stomach. It lives in the stomach lining and produces chemicals which cause inflammation of the lining. H pylori is known to cause gastritis, duodenal ulcers, stomach ulcers and has been associated with some stomach cancers.
Helicobacter Pylori Symptoms
Helicobacter Pylori symptoms may include:
indigestion
feeling of fullness or bloating
nausea
belching and regurgitation.
H Pylori Treatment Brisbane
Our experienced naturopath's will carefully explain how the test will be carried out, what your H pylori test results mean and recommend a treatment plan to remove the H pylori bacteria from your stomach.
Our Helicobacter pylori tests Therapists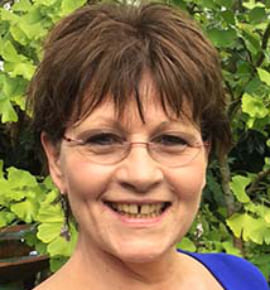 Tina White
Anti-Ageing, Acupuncture, Biomesotherapy, Energetic Facial Release, Fertility & Pregnancy Care, Iridology, Naturopathy, Nutritional Medicine
Tina has over 30 year's clinical practice in natural therapies. As a practitioner in naturopathy and acupuncture, Tina has remarkable insight coupled with a caring nature and is a beacon of hope for those she cares for.
Read More