Hair Tissue Mineral Analysis Brisbane
What is hair tissue mineral analysis?
Hair Tissue Mineral Analysis (HTMA) is a safe and non-invasive pathology test. The hair analysis test measures the levels and comparative ratios of nutrient and toxic minerals found in hair. The hair analysis is a safe, scientifically proven, non-invasive pathology test. HTMA method of testing hair is regarded by many doctors, naturopaths and nutritional therapists as one of the most valuable screening tools available in every day and preventative health care.
Book a Consultation Today
Hair analysis testing for minerals
Minerals are essential for growth, healing, vitality and wellbeing. They provide structural support for bones and teeth, and they maintain the body's pH and water balance, nerve activity, muscle contractions, energy production and enzyme reactions. They are the basic 'spark plugs' of life.
Ideally, we should get all the minerals we need from a balanced diet. Unfortunately today this is rarely possible. Modern farming techniques, fertilisers and depleted soils reduce the mineral content of foods. Environmental pollutants, chemical food additives and stressful lifestyles also have a detrimental effect on our nutritional status.
Many health conditions are aggravated by mineral imbalances and toxic metal excesses, including cardiovascular disease, high cholesterol, high blood pressure, migraines, learning difficulties and hyperactivity in children, to name just a few.
Consequently, we need to test and monitor our nutritional status more than ever and the HTMA method of testing hair is very effective.
Quality controlled
Through this simple hair analysis, a non-invasive pathology test, provides you with data on more than 35 nutrient and toxic minerals, and over 25 important mineral ratios. Although these hair tissue mineral analysis are not completed in-house, we arrange for your hair sample to be sent to our pathology laboratory which has rigorous quality control systems. There is no charge from us for this service, however, the Laboratory will charge you $120 for the comprehensive hair analysis test.
This hair analysis will provide a personalised interpretive report with an assessment of your current mineral status and highlights any areas of concern. From this hair analysis report, our Natural Health therapists can more accurately recommend dietary changes and nutritional supplements to improve your health and overall well-being.
Our Hair tissue mineral analysis htma Therapists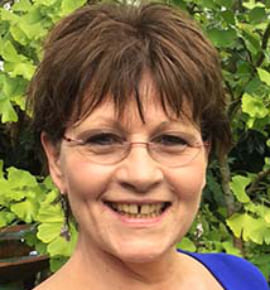 Tina White
Anti-Ageing, Acupuncture, Biomesotherapy, Energetic Facial Release, Fertility & Pregnancy Care, Iridology, Naturopathy, Nutritional Medicine
Tina has over 30 year's clinical practice in natural therapies. As a practitioner in naturopathy and acupuncture, Tina has remarkable insight coupled with a caring nature and is a beacon of hope for those she cares for.
Read More