Thyroid Testing
Thyroid function test Brisbane
A thyroid function test can uncover thyroid dysfunction such as hypothyroidism, under activity of the thyroid gland, and hyperthyroidism, over activity of the thyroid.
Uncover the health of your thyroid. Comprehensive thyroid testing and diagnostics, plus holistic approach to thyroid dysfunction treatment
Book a Consultation Today
Why should I have my thyroid checked?
The thyroid's role is to maintain the body's regulatory functions thus affecting our bodies at the cellular level. Cellular energy decline is inevitable due to the ageing process, stress, and environmental toxins happening daily in our lives. Thyroid dysfunction can negatively affect the neurological, heart, skeletal muscle, kidneys, and hormone-producing tissues in our bodies.
Research has documented that 80% of the population has some level of thyroid dysfunction; therefore, thyroid function screening test is very important for everyone.
For more information on Thyroid dysfunction including hypothyroidism and hyperthyroidism and associated symptoms - Thyroid dysfunction
Thyroid function blood test
The most common way to check thyroid function is through blood testing which is done via a pathology lab. Usually a referral from a GP is required. Often people have already had these tests done and don't know it. It is common for a GP to check you thyroid functon when looking at many things. They may only raise it as an issue if it was relevant to the immediate concern you had at the time of testing. Re-evaluating these results in a holistic approach can shed a different light on things.
How is thyroid dysfunction treated?
The first step is to identify the current symptoms and thyroid function level. This involves going through a complete medical history and symptom evaluation. From there testing and / or further investigations can be arranged.
Typically there will be multiple system involvement in the deterioration of thyroid function which may span the adrenal system, digestive system, liver and kidney function, diet and hormonal imbalances. These are areas which your practitioner would look to address in conjunction with your thyroid. It is often the situation where previous treatment has not succeeded due to not addressing all the under-functioning systems.
Our Thyroid testing Therapists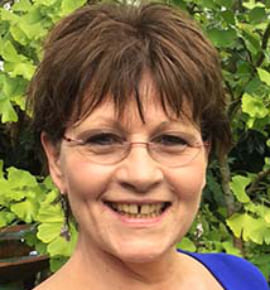 Tina White
Anti-Ageing, Acupuncture, Biomesotherapy, Energetic Facial Release, Fertility & Pregnancy Care, Iridology, Naturopathy, Nutritional Medicine
Tina has over 30 year's clinical practice in natural therapies. As a practitioner in naturopathy and acupuncture, Tina has remarkable insight coupled with a caring nature and is a beacon of hope for those she cares for.
Read More