Zinc Test
Why take a zinc deficiency test?
These days zinc deficiency is almost endemic in our society. Its depletion is associated with:
food sensitivities and allergies
recurrent infections
delayed wound healing
arthritis
hair loss
skin disorders like eczema
learning and behavioural disorders
Book a Consultation Today
Zinc depletion
Zinc is important for so many enzyme systems ranging from:
liver function,
DNA synthesis,
serotonin production,
sex hormone production,
insulin production,
the stabilisation of the histamine response,
immune cell production and those that prevent free radical overload in your body.
Zinc is required for the production of tummy acid (hydrochloric acid) that is essential to break down your food and extract all the goodness from it. Thus zinc depletion is the cornerstone of many nutritional deficiencies.
Zinc deficiency symptoms
People suffering from zinc deficiency can experience:
vision loss
hearing loss
depleted immune system leading to infections
stunted growth
hair, appetite and weight loss
skin dryness
anaemia
How does the zinc test work?
You must not eat, drink, or smoke less than one hour before the test. In the practice, the equivalent of a liqueur glass of the test fluid will be given to rinse your mouth with for 5-10 seconds, after which you can either swallow or spit it out.
Four different flavours now may appear:
No flavour or 'like water' - typical zinc deficiency
No flavour to begin with, but later a reaction occurs described as either 'dry', 'fluffy','mineral', 'like baking powder' or 'sweet' - zinc deficiency
A strong, but not necessarily unpleasant, the flavour is registered immediately and builds up little by little - no zinc deficiency.
An unpleasant flavour is registered immediately. The test person makes a wry face and wants to rinse his mouth with water - no zinc deficiency, good zinc status.
Our Zinc tests Therapists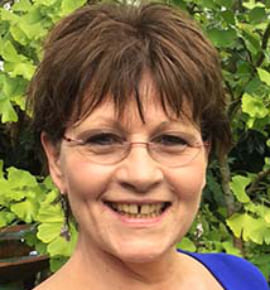 Tina White
Anti-Ageing, Acupuncture, Biomesotherapy, Energetic Facial Release, Fertility & Pregnancy Care, Iridology, Naturopathy, Nutritional Medicine
Tina has over 30 year's clinical practice in natural therapies. As a practitioner in naturopathy and acupuncture, Tina has remarkable insight coupled with a caring nature and is a beacon of hope for those she cares for.
Read More