Diabetes
We can help with your diabetes management naturally
Diabetes is affecting record numbers of people in Australia and around the world. A recent Australian Health survey approximated that around 1 million Australians had been diagnosed with diabetes (this includes type 1, type 2 and gestational diabetes). Considering that this is just the diagnosed cases, it is estimated that over one-quarter of our population could have diabetes at one stage of their lives.
Need help with diabetes? Give your body the best with our natural health team. We have many speciality areas which offer complete healthcare solutions to treat diabetes and begin your journey towards optimum health and well being.
Book a Consultation Today
What is diabetes?
Diabetes is a chronic disease characterised by high levels of glucose in the blood. Diabetes occurs when the pancreas is unable to produce enough insulin to control the blood sugar levels in the blood, the body becomes resistant, or both. Insulin is essential for the body to convert the glucose from food into energy.
Diabetes type 1
Type 1 Diabetes is defined as the inability of the pancreas to produce insulin. This stops the body from converting glucose in food into energy. Without insulin, the body burns fat as a substitute, which can result in a build-up of dangerous chemicals in the blood, causing a potentially life-threatening condition known as ketoacidosis. People with type 1 diabetes depend on insulin injections to survive.
Symptoms of type 1 diabetes
Sufferers of type 1 can experience the following symptoms:
Excessive thirst
Continuous feeling of hunger
Tiredness/lethargy
Frequent urination
Slow healing skin
Blurred vision
Headaches or dizziness
Fluctuating moods
Weight loss
Nausea or vomiting
Treatment of type 1 diabetes
Major complications can occur if this type of diabetes is left untreated, such as kidney damage, infections, eye damage, poor circulation (in extreme cases leading to amputation), high risk of heart disease or stroke.
Successful management and treatment of type 1 diabetes will allow the person can lead a healthy, active life. Treatments can include:
Insulin injections
Blood sugar monitoring
Urine testing
Maintaining a regular diet
Maintaining regular exercise
Including low GI or slow carbohydrates into the diet
Diabetes type 2
Type 2 Diabetes (often referred to as Non-insulin dependent or Mature onset diabetes) affects around 87% of diabetes suffers. This type of diabetes is identified by the pancreas making some insulin but not enough for the body to work well. Both genetics and environmental factors are thought to affect the likelihood of someone developing type 2 diabetes. However, the incidence is increased through poor diet, obesity, lack of exercise and high blood pressure.
Symptoms of type 2 diabetes
Often type 2 suffers experience no symptoms or the symptoms which do occur can be attributed to other reasons. Type 2 diabetes symptoms often include:
Unusual thirst
Hunger
Frequent urination
Tiredness or lethargy
Blurred vision
Itchy or infected skin
Mood swings
Slow to heal wounds
Cramping legs
Dizziness and headaches
Type 2 diabetes treatment
Type 2 can often be managed with changes in your diet and lifestyle. Healthy eating, achieving and maintaining an ideal weight and regular exercise will all work towards regulating type 2 diabetes and preventing further health issues later in life. Some cases will also require medication to assist the body in continuing to function well.
Natural treatment of diabetes
Our experienced natural health team, including Naturopaths, TCM practitioners and Acupuncture practitioners, can provide a holistic approach to your diabetes treatment. Providing you with diet and lifestyle advice to assist your body in working effectively and living well.
Call today on 07 3857 8887 or complete our Consultation Form don't let diabetes stop you from living a long and healthy life.
Specific Therapists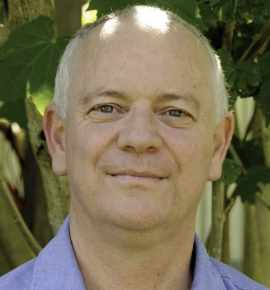 Greg Bantick
Traditional Chinese Medicine, Acupuncture, Fertility & Pregnancy Care, Pain Management, Remedial Massage, Stress Management, Women's Health
Greg Bantick has been in practice since 1975 in a wide variety of clinical settings. He has particular interests in dermatology, digestive, mood and auto-immune disorders. He is registered as a Chinese herbalist, pharmacist and acupuncturist with AHPRA CMR0001733690.
Read More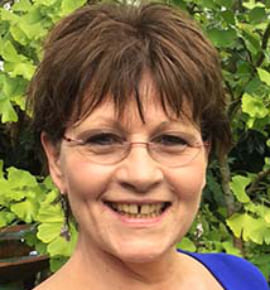 Tina White
Anti-Ageing, Acupuncture, Biomesotherapy, Energetic Facial Release, Fertility & Pregnancy Care, Iridology, Naturopathy, Nutritional Medicine
Tina has over 30 year's clinical practice in natural therapies. As a practitioner in naturopathy and acupuncture, Tina has remarkable insight coupled with a caring nature and is a beacon of hope for those she cares for.
Read More
Specific Therapies