Lactose Intolerance Tests
Lactose tolerance testing in Brisbane
What is lactose intolerance?
Lactose intolerance is the inability or insufficient ability to digest lactose, a sugar found in milk and milk products. Lactose intolerance is caused by a deficiency of the enzyme lactase, which is produced by the cells lining the small intestine. Lactase breaks down lactose into two simpler forms of sugar called glucose and galactose, which are then absorbed into the bloodstream.
Book a Lactose Intolerance Test Today
Not all people with lactase deficiency have digestive symptoms, but those who do may have lactose intolerance. Most people with lactose intolerance can tolerate some amount of lactose in their diet.
People sometimes confuse lactose intolerance with cow milk allergy. Milk allergy is a reaction by the body's immune system to one or more milk proteins and can be life threatening when just a small amount of milk or milk product is consumed. Milk allergy most commonly appears in the first year of life, while lactose intolerance occurs more often in adulthood.
What causes lactose intolerance?
The cause of lactose intolerance is best explained by describing how a person develops lactase deficiency.
Primary lactase deficiency develops over time and begins after about age 2 when the body begins to produce less lactase. Most children who have lactase deficiency do not experience symptoms of lactose intolerance until late adolescence or adulthood.
Researchers have identified a possible genetic link to primary lactase deficiency. Some people inherit a gene from their parents that makes it likely they will develop primary lactase deficiency. This discovery may be useful in developing future genetic tests to identify people at risk for lactose intolerance.
Secondary lactase deficiency results from injury to the small intestine that occurs with severe diarrhoeal illness, celiac disease, Crohn's disease, or chemotherapy. This type of lactase deficiency can occur at any age but is more common in infancy.
Who is at risk for lactose intolerance?
Lactose intolerance is a common condition that is more likely to occur in adulthood, with a higher incidence in older adults. Some ethnic and racial populations are more affected than others. Infants born prematurely are more likely to have lactase deficiency because an infant's lactase levels do not increase until the third trimester of pregnancy.
What are the symptoms of lactose intolerance?
People with lactose intolerance may feel uncomfortable 30 minutes to 2 hours after consuming milk and milk products. Symptoms range from mild to severe, based on the amount of lactose consumed and the amount a person can tolerate.
Common symptoms include:
abdominal pain
abdominal bloating
gas
diarrhoea
nausea
How is lactose intolerance managed?
Although the body's ability to produce lactase cannot be changed, the symptoms of lactose intolerance can be managed with dietary changes. Most people with lactose intolerance can tolerate some amount of lactose in their diet. Gradually introducing small amounts of milk or milk products may help some people adapt to them with fewer symptoms. Often, people can better tolerate milk or milk products by taking them with meals.
The amount of change needed in the diet depends on how much lactose a person can consume without symptoms. For example, one person may have severe symptoms after drinking a small glass of milk, while another can drink a large glass without symptoms. Others can easily consume yoghurt and hard cheeses such as cheddar and Swiss but not milk or other milk products.
Lactose-free and lactose-reduced milk and milk products, available at most supermarkets, are identical to regular milk except that the lactase enzyme has been added. Lactose-free milk remains fresh for about the same length of time or longer than regular milk if it is ultra-pasteurized. Lactose-free milk may have a slightly sweeter taste than regular milk. Soy milk and other products may be recommended by one of our practitioners.
Lactose Intolerance and Calcium Intake
Milk and milk products are a major source of calcium and other nutrients. Calcium is essential for the growth and repair of bones at all ages. A shortage of calcium intake in children and adults may lead to fragile bones that can easily fracture later in life, a condition called osteoporosis.
For more information on Allergies and Food Intolerances .
Our Lactose intolerance tests Therapists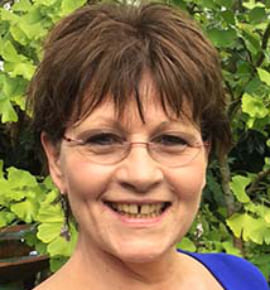 Tina White
Anti-Ageing, Acupuncture, Biomesotherapy, Energetic Facial Release, Fertility & Pregnancy Care, Iridology, Naturopathy, Nutritional Medicine
Tina has over 30 year's clinical practice in natural therapies. As a practitioner in naturopathy and acupuncture, Tina has remarkable insight coupled with a caring nature and is a beacon of hope for those she cares for.
Read More