Cellulite Treatment Brisbane
Natural treatment for cellulite
Cellulite is the uneven dimpling or 'orange peel' appearance of the skin. Located mainly, but not exclusively, on the hips, thighs, buttocks and abdomen, cellulite affects approximately 90% of women.
Cellulite is due to hormonal changes that influence the way fat is stored and how fluid is retained in the subcutaneous layer directly under the skin. Over time this fat and fluid can increase, stretching the skin inconsistently and inhibiting normal circulation. The fat becomes harder to metabolise and toxins begin to build up instead of being flushed out naturally.
Book a Consultation Today
Because hormones play a large part in the formation of cellulite, most women notice that their cellulite started around puberty and got worse after having children. You don't have to be overweight to have cellulite, however, more often than not, cellulite will be present if you are carrying extra weight; and because of the hormonal influence, cellulite can be resistant to exercise and diet.
Which treatments for cellulite do you offer?
Cellulite treatment consists of a multi-facet approach which includes making changes on both the outside and on the inside. The main form of external treatment we use is endermologie. Endermologie makes changes to the cellulite cells via stretching of connective tissue, an increase of blood and lymphatic flow, skin exfoliation, stimulation of collagen production, and the facilitation of fat metabolism.
While endermologie treats cellulite already present, looking into the causes of why it developed in the first place is also important. We will recommend a consult with one of our practitioners, all of whom are body chemistry experts, to make internal changes to aid in the treatment and development of cellulite.
To book a free consultation with an Endermologie consultant please call us on 3857 8887 or complete our treatment booking . At this appointment, we will assess your body and discuss any questions you might have.
Find out more about Endermologie
Read more on treatments for cellulite here
Specific Modalities
Our Cellulite treatments Therapists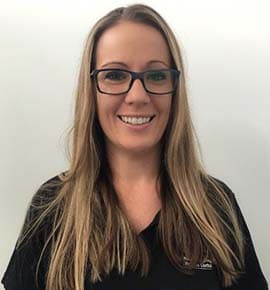 Zoe Buchanan
Endermologie, Lipomassage, Remedial Massage, Ultrasound Lipo-Cavitation
Zoe is a registered Remedial Therapist and is also trained in Endermologie and Ultrasound Lipo-Cavitation. She has practised in Brisbane and Gold Coast for over 10 years.
Read More