InfraRed Sauna Brisbane
Try our InfraRed Detox Box
A Far Infrared Detox Sauna is recognised by health practitioners worldwide as perhaps the most effective method of removing both chemical and heavy metal toxins from the body. The combination of 'resonant absorption' and low heat makes this the detox method of choice for chronically ill patients as well as those that are well and wish to stay that way by reducing their "toxic burden".
Book our body treatment services today.
Book An InfraRed Sauna Today
How does a detox sauna work?
A 30 minute detox sauna creates approximately the same amount of perspiration as a 10 kilometre run. As your body increases sweat production to cool itself, your heart works harder to boost circulation, thus improving your cardiovascular system. Your immune system is also strengthened because when your body temperature is raised, your systems fight this "artificial fever". Sweating helps detoxify your body, by removing the accumulation of potentially carcinogenic heavy metals as well as alcohol, nicotine, sodium and cholesterol. Profuse perspiration also deeply cleanses the skin, creating beautiful and improved tone, texture, and colour.
Our InfraRed Detox Box is also exceptional for burning calories, controlling weight, and removing cellulite. A single sauna detox session will burn as many calories as you would rowing for 30 minutes. Weight loss occurs because body fat becomes water soluble at 43 degrees Celsius and the body can sweat it out. The most immediate effect you'll notice to your health is immense relaxation. Read, listen to music or meditate in the comfortable warmth of the Far Infra Red Detox Sauna while stress melts away leaving behind a feeling of total rejuvenation.
What to bring to your sauna session?
Please bring with you bottled water, a towel to dry yourself off, and reading material (if you like).
What is the cost of an InfraRed Sauna in Brisbane?
| | |
| --- | --- |
| 30 minute InfraRed Sauna Treatment | |
| Single Session | $35.00 |
| Pre-paid package of 6 | $160.00 |
Our Infra red sauna Therapists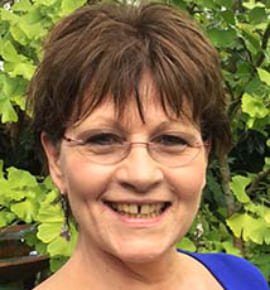 Tina White
Anti-Ageing,Acupuncture,Biomesotherapy,Energetic Facial Release,Fertility & Pregnancy Care,Iridology,Naturopathy,Nutritional Medicine
Tina has over 30 year's clinical practice in natural therapies. As a practitioner in naturopathy and acupuncture, Tina has remarkable insight coupled with a caring nature and is a beacon of hope for those she cares for.
Read More