Chinese herbs for fertility
Fertility treatments using Chinese medicine
Chinese cultures have been using herbs to assist with fertility since around 200AD with great results. Our team of traditional Chinese medicine therapists can help get to the cause of your infertility problems and guide you on your path to starting a family.
Book a Consultation Today
We understand the impact that failing to fall pregnant can have on your life and offer a caring holistic treatment with that in mind. A natural fertility solution involves more than just prescribing a range of fertility herbs and then just hoping for the best.
Our team will begin your treatment by fully investigating your medical and lifestyle history until we completely understand the potential underlying causes of your infertility problems. Our practitioners can then cater a treatment specific to your needs incorporating a combination of the herbs utilised in Chinese medicine.
*NB: Chinese herbs were used as part of an overall fertility strategy
How can Chinese herbs help fertility?
Experienced practitioners can use Chinese herbs to treat a whole range of conditions and health problems.
The causes of infertility are wide and varied, in many cases, there can be a combination of issues involved. Our TCM practitioners use a variety of methods and testing processes to uncover the individual underlying causes contributing to the infertility problems you and your partner may be experiencing.
Fertility treatments often include a combination of Chinese herbal remedies and fertility acupuncture.
Taking charge of your fertility
Our experienced team can help you on the path to starting a family. If you have any questions, would like more information on our results, or are ready to begin your family, speak to our friendly fertility practitioners on 07 3857 8887 or complete our consultation booking request today.
Specific Modalities
Specific Tests
Our Traditional chinese medicine Therapists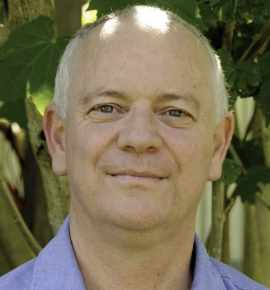 Greg Bantick
Traditional Chinese Medicine, Acupuncture, Fertility & Pregnancy Care, Pain Management, Remedial Massage, Stress Management, Women's Health
Greg Bantick has been in practice since 1975 in a wide variety of clinical settings. He has particular interests in dermatology, digestive, mood and auto-immune disorders. He is registered as a Chinese herbalist, pharmacist and acupuncturist with AHPRA CMR0001733690.
Read More