Fertility Acupuncture Brisbane
Local Brisbane north acupuncture for fertility & IVF
Thanks to modern healthcare, couples trying to conceive have a wide range of options. Drugs, in vitro fertilisation, surgery, and intrauterine insemination are some of the most popular options available for treating infertility. If you have been trying to conceive and looking for natural methods, consider Acupuncture - it is a promising method to restore fertility. For more information on acupuncture for fertility, book in an appointment with our qualified acupuncturists.
Book Acupuncture Consultation Today
*NB: Acupuncture was part of an overall strategy
How does Acupuncture work?
Acupuncture is a traditional Chinese medicine practice that has been used for over 2000 years. Instead of drugs, acupuncture takes a comprehensive approach to prevent and treat diseases. The principle behind acupuncture is quite simple - We are prone to health problems when the body's energy (Qi or Chi) is not balanced. It involves pricking the body with needles in different acupuncture points. The needles stimulate the body releasing Qi so that it can flow naturally again.
Acupuncture for infertility
Infertility in women can be due to many reasons like stress, anxiety, PCOS, hormonal imbalance, endometriosis, etc. In men, it can be due to low sperm count, low sperm motility, stress, and other factors. With acupuncture for infertility, these problems are addressed.
What to expect during your acupuncture session?
The treatment depends on the individual's body constitution and the symptoms. Our qualified acupuncturists will personalise the treatment plan based on your:
Lifestyle, eating habits, mental and physical health
Health
Work and life balance
The treatment will last for 30-60 minutes while you relax. Regular treatments are essential for achieving the best result.
Benefits of acupuncture for fertility
By stimulating different acupuncture points, it aims to decrease stress and anxiety and improves blood flow to the reproductive organs.
Acupuncture unblocks Qi and alleviates stress. Being a holistic treatment, acupuncture focuses on improving both mental and physical health of the patient.
Balances the hormones
It is a natural method, non-invasive, and doesn't use any drugs. The needles barely cause any pain or soreness unlike medications used in IVF or IUI that can cause various side effects.
For women trying to conceive, acupuncture for improving fertility is a safe procedure. For more information on acupuncture for fertility, contact us.
IVF and Acupuncture
Our practitioners can complement your IVF (or any other treatment like surgery, IUI, etc) with acupuncture. We have the knowledge and skills to improve your chances of becoming pregnant. It is recommended to start your acupuncture treatment 3-4 months before you undergo your IVF treatment. Combine acupuncture treatment with the traditional Chinese medicines to get maximum benefits from the process.
Increases your chances of becoming pregnant
If you have been trying to conceive, consider acupuncture. Our holistic treatment methodology is safe and performed by qualified acupuncturists. With decades of experience, we are best pregnancy acupuncture clinic in Brisbane. Find out how we can help you, call us on 07 3186 0587 or complete the appointment request form.
Specific Modalities
Specific Tests
Our Acupuncture Therapists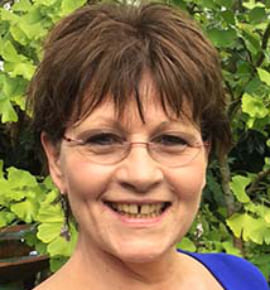 Tina White
Anti-Ageing, Acupuncture, Biomesotherapy, Energetic Facial Release, Fertility & Pregnancy Care, Iridology, Naturopathy, Nutritional Medicine
Tina has over 30 year's clinical practice in natural therapies. As a practitioner in naturopathy and acupuncture, Tina has remarkable insight coupled with a caring nature and is a beacon of hope for those she cares for.
Read More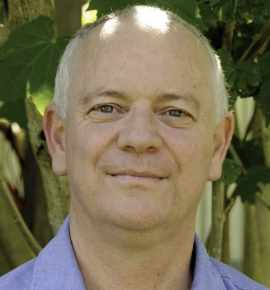 Greg Bantick
Traditional Chinese Medicine, Acupuncture, Fertility & Pregnancy Care, Pain Management, Remedial Massage, Stress Management, Women's Health
Greg Bantick has been in practice since 1975 in a wide variety of clinical settings. He has particular interests in dermatology, digestive, mood and auto-immune disorders. He is registered as a Chinese herbalist, pharmacist and acupuncturist with AHPRA CMR0001733690.
Read More