Acupuncture For Tennis Elbow
Natural tennis elbow treatment
Tennis elbow is a common injury and, contrary to popular belief, is not only caused by playing tennis. It can be caused by any repetitive action of the forearm and can be defined as a form of tendonitis.
Also known as lateral epicondylitis, symptoms can include pain on the outside of the elbow which may radiate down the forearm into the wrist. Tennis elbow is usually a chronic pain, (an injury that intensifies over time) and is aggravated by the repetitive extension of the forearm or rotation of the wrist. The injury is caused by the degeneration of tendon fibres from overusing the muscles that bend back the wrist and lift the hand.
Book Acupuncture Consultation Today
Although the condition is most commonly found in 35-55 year olds, it can occur in any age group. Some common causes of tennis elbow include gardening, painting, using a screwdriver, or any activity that involves the repetitive use of those muscles. There a variety of natural remedies and treatments available to manage the pain and discomfort of this condition.
Our acupuncture practitioners are trained and highly skilled at using this ancient technique to treat tennis elbow.
The initial self-treatment recommended is the RICE method:
Rest the injury
Ice the area as soon as possible to reduce swelling and inflammation. Don't apply ice directly to the skin, cover the area with a towel or cloth first.
Compress the area to limit swelling and bleeding. Don't compress too tightly or the circulation can be limited.
Elevate the elbow above the heart to improve fluid drainage.
How does acupuncture help tennis elbow?
Acupuncture for tennis elbow involves the use of fine needles, inserted into the skin around the injured area, in order to correct the flow of qi or energy in the body. It is a painless treatment and in fact, most patients find it relaxing.
Tennis elbow acupuncture is mainly sought for pain relief, the injury can last for several months but generally gets better on its own, within six months to two years. Studies have shown that acupuncture significantly relieves the pain of tennis elbow for longer periods than medication and can also increase the overall pain threshold.
Natural tennis elbow pain relief
At Health and Healing Wellness Centre, our experienced acupuncture practitioners will take a holistic approach to your pain management and assess not only the most apparent symptom but also look at causes, your history, and other underlying conditions. Book a consultation with our experienced acupuncturist in Brisbane by calling our team on 07 3857 8887 or completing our acupuncture booking request form today.
Good nutrition can also be helpful in easing the effects and the prevention of tennis elbow;
Vitamin C is essential for the repair of injuries and helps speed up cellular growth and regeneration.
Vitamin A, in the form of beta-carotene, is needed for collagen synthesis.
Vitamin E is an antioxidant that destroys free radicals that are released in the body by inflammation. When taken with selenium, vitamin E can limit inflammation and speed up healing.
Zinc works with vitamin A to repair tissue and reduce inflammation.
Bromelain, found in pineapples, reduces pain and swelling.
Turmeric and cumin can be added to your meals as they are known for their anti-inflammatory qualities.
Specific Modalities
Specific Modalities
Our Acupuncture Therapists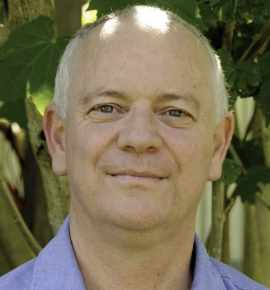 Greg Bantick
Traditional Chinese Medicine, Acupuncture, Fertility & Pregnancy Care, Pain Management, Remedial Massage, Stress Management, Women's Health
Greg Bantick has been in practice since 1975 in a wide variety of clinical settings. He has particular interests in dermatology, digestive, mood and auto-immune disorders. He is registered as a Chinese herbalist, pharmacist and acupuncturist with AHPRA CMR0001733690.
Read More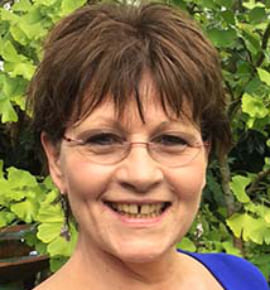 Tina White
Anti-Ageing, Acupuncture, Biomesotherapy, Energetic Facial Release, Fertility & Pregnancy Care, Iridology, Naturopathy, Nutritional Medicine
Tina has over 30 year's clinical practice in natural therapies. As a practitioner in naturopathy and acupuncture, Tina has remarkable insight coupled with a caring nature and is a beacon of hope for those she cares for.
Read More