Pregnancy Acupuncture
Holistic Pregnancy Support by Acupuncture
Firstly, congratulations on the new journey of your life! It is a time worth celebrating and indulging in a rigorous self-care routine. However, it can also be a tiring journey with morning sickness, body aches, or fatigue. As your body changes, it can also lead to health issues that need to be addressed. Acupuncture for pregnancy is a holistic treatment that can support you through this phase. No drugs, non-invasive, and no side-effects - acupuncture is as relaxing as getting a massage. Regular acupuncture sessions, can help your body will be able to cope with the pressures of pregnancy better.
Health and Healing Wellness Centre offer pregnancy acupuncture from experienced acupuncturists centrally located in Brisbane's northside. For more information on how acupuncture can benefit your pregnancy, contact us.
Book Acupuncture Consultation Today
Pregnancy Acupuncture Experts Brisbane
Our practitioners will personalise the treatment according to you and your body. The first step in the treatment would be to understand:
Your symptoms and when they occur
What makes your symptoms better and worse
Your lifestyle and diet
Common health problems during pregnancy
Morning sickness
Headaches
Body pain especially in the neck or back
High blood pressure
Risk of thyroid or gestational diabetes
Anaemia
Anxiety and depression
UTI and Vaginal Thrush
Indigestion
Heartburn
Infections
Each pregnancy is different, that's why our experienced acupuncturists will discuss your needs and then decide a course of action. Acupuncture offers immense holistic benefits during the pregnancy period. However, it doesn't replace your obstetrician or midwife. Acupuncture during pregnancy can help alleviate many of the common issues. It is a natural, drug-free treatment enabling you to be better prepared for a natural birth.
Benefits of acupuncture during pregnancy
Acupuncture is a beneficial and effective method to alleviate many pregnancy symptoms. Various studies have highlighted the benefits of acupuncture.
Here are some of the advantages of getting acupuncture done during pregnancy.
Helps the body get ready for labour
Release of hormones like oxytocin for inducing natural labour
Softening of the cervix
Reduces the symptoms of morning sickness, body aches, etc.
Balances the yin and yang and Qi (life force)
Why we are the best acupuncture providers in Brisbane
We value our relationship with the clients.
Our approach to your health is holistic and focuses on both the physical and mental health.
Our naturopath Tina and Chinese medicine practitioner Greg have over 30 years of experience in this field.
Health and Healing Wellness Centre is one of the largest holistic health clinics in Brisbane.
When can you start acupuncture during pregnancy?
Acupuncture can be started at any stage of the pregnancy. It is advisable to start weekly visits in the first trimester to ease the symptoms you are facing. In the first two trimesters, our focus will be on your comfort and health. In the last trimester, we will prepare your body for delivery.
Pregnancy Acupuncture Brisbane - Health and Healing Wellness Centre
At Health and Healing Wellness Centre, our trained acupuncturists provide a positive and caring environment with advice and treatment to guide you through this beautiful journey. For more information, call us on 07 3186 0587 or complete the appointment request form .
Our Acupuncture Therapists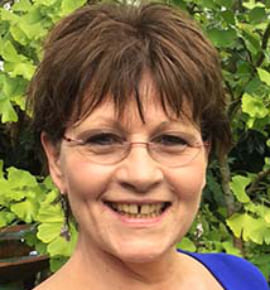 Tina White
Anti-Ageing, Acupuncture, Biomesotherapy, Energetic Facial Release, Fertility & Pregnancy Care, Iridology, Naturopathy, Nutritional Medicine
Tina has over 30 year's clinical practice in natural therapies. As a practitioner in naturopathy and acupuncture, Tina has remarkable insight coupled with a caring nature and is a beacon of hope for those she cares for.
Read More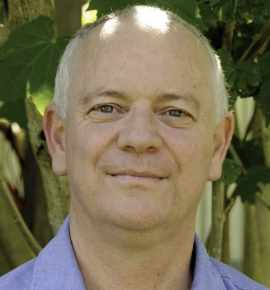 Greg Bantick
Traditional Chinese Medicine, Acupuncture, Fertility & Pregnancy Care, Pain Management, Remedial Massage, Stress Management, Women's Health
Greg Bantick has been in practice since 1975 in a wide variety of clinical settings. He has particular interests in dermatology, digestive, mood and auto-immune disorders. He is registered as a Chinese herbalist, pharmacist and acupuncturist with AHPRA CMR0001733690.
Read More