Acupuncture for Headaches
Natural headache pain relief using acupuncture
Acupuncture has been shown through numerous studies and independent reviews to have a positive affect on reducing the frequency and severity of headaches, as well as decreasing the need for standard pain medication. Find out how our experienced acupuncture practitioners can help provide gentle, natural pain relief for your headaches.
Book Acupuncture Consultation Today
Benefits of acupuncture for headache pain
Research published in the March 15 issue of the British Medical Journal (Acupuncture for chronic headache in primary care) states that when compared to a control group using conventional care the researchers found the group using acupuncture care reported that they*:
experienced 22 fewer days with headaches,
used 15% less medication,
made 25% fewer visits to their doctor,
took 15% fewer days off sick from work than the control group.
*after a year of treatment
This research was supported by reviews by independent Cochrane Library (clinician database) confirming acupuncture as an effective alternative and complementary method for tension headache and migraine treatment. The statistics found acupuncture to be significant and a clinically relevant treatment for reducing the number of headache days and severity.
A Cochrane review by Linde and his colleagues (www.cochrane.org), found that forty-seven percent of patients who received acupuncture reported a decrease in the number of headache days by at least half, compared with 16 percent of patients in the control groups.
This also resulted in fewer visits to the doctor and fewer sick days off work. Overall, the research found that acupuncture seemed to be a cost-effective treatment for headaches and migraines, and it also provided additional benefits to mainstream drug therapy.
How can acupuncture help reduce headaches?
Acupuncture helps reduce headaches in several ways:
it is typically a painless and relaxing therapy
it can promote blood flow in areas where circulation is poor
it can reduce blood flow in areas that are affecting the headache or migraine
it helps to relieve tension that can be one of the underlying causes of headaches
the treatment assists in reducing overall stress and anxiety
When and how should I start treating my headaches with acupuncture?
As all headaches and migraines are unique to the individual, we recommend that you call immediately to make an appointment with one of our acupuncturists to develop an effective headache or migraine treatment plan. We may also recommend that you combine your acupuncture treatment with lifestyle changes, including breathing techniques, dietary changes, and/or natural herbal remedies; which have proven to be an extremely successful when used in combination.
Once you have experienced a reduction in the frequency and severity of your headaches or migraines, we recommend to continuing with acupuncture as a preventative measure.
Studies show that acupuncture can be an effective method for reducing the number of headaches by at least half, as well as reducing the severity episodes.
Specific Tests
Our Acupuncture Therapists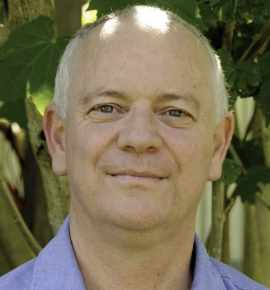 Greg Bantick
Traditional Chinese Medicine, Acupuncture, Fertility & Pregnancy Care, Pain Management, Remedial Massage, Stress Management, Women's Health
Greg Bantick has been in practice since 1975 in a wide variety of clinical settings. He has particular interests in dermatology, digestive, mood and auto-immune disorders. He is registered as a Chinese herbalist, pharmacist and acupuncturist with AHPRA CMR0001733690.
Read More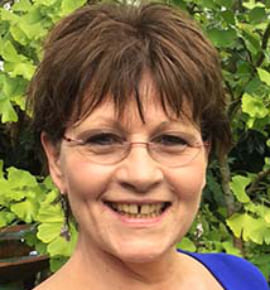 Tina White
Anti-Ageing, Acupuncture, Biomesotherapy, Energetic Facial Release, Fertility & Pregnancy Care, Iridology, Naturopathy, Nutritional Medicine
Tina has over 30 year's clinical practice in natural therapies. As a practitioner in naturopathy and acupuncture, Tina has remarkable insight coupled with a caring nature and is a beacon of hope for those she cares for.
Read More