Acupuncture For Weight Loss
Lose weight naturally with acupuncture
If you are looking for healthy weight loss, consider weight loss acupuncture. Our acupuncturists have helped many people just like you to safely lose weight and keep it off.
Book Acupuncture Consultation Today
How does acupuncture for weight loss work?
Acupuncture is an ancient practice and form of alternative medicine and a component of Traditional Chinese Medicine that has been widely embraced in our western society.
It can help reduce pain and promote healing for a variety of medical conditions. It is also the treatment of choice for many people trying to manage their weight.
The weight loss industry has grown at a rapid pace in recent years offering more products, treatments, and services than ever before. With so many options available to help you achieve the results your desire it's important to understand which ones are right for you.
This of course can be very confusing and you've probably already been disappointed or even worse, had no results at all from some of them.
How does acupuncture assist with weight loss?
There is increasing scientific evidence showing acupuncture can support your weight loss journey and boost your efforts to slim down, and enjoy a healthier lifestyle. According to Traditional Chinese Medicine (TCM) excess weight gain is caused by an imbalance in the body of the spleen and liver organ systems, leading to a poor metabolism. Acupuncture supports a holistic approach to weight loss, repairing this imbalance by relaxing the nervous system so it can metabolise food, stabilise and send accurate hunger signals, improve circulation, and digest in a healthy, balanced way. From a TCM perspective, sustainable weight loss requires a multi-dimensional mind-body-spirit approach to support physical and emotional health.
How effective is acupuncture for weight loss?
Acupuncture helps you lose weight indirectly. Studies show that when combined with traditional weight loss methods, patients lose more weight. A research review from the USA shows that acupuncture and Chinese Herbal Medicine are just as effective at treating obesity as prescription medications, with fewer side effects.
Some of the ways we believe weight loss acupuncture works include:
It targets specific zones for appetite suppression. As we all know, weight loss is about burning more calories than we eat. Unfortunately, many people struggle with eating less due to that horrible feeling of hunger. By suppressing our appetites naturally, it can be easier to reduce the amount we eat.
Acupuncture is all about energy. By using acupuncture you can increase your overall energy levels. This helps in two ways, firstly, we have more energy to exercise, and secondly, the increased energy boosts our metabolism. Back to the 'eat less than you burn' philosophy, if we maintain healthy eating levels we can burn more energy, leading to increased weight loss.
Common underlying causes of weight gain can be anxiety and stress. Acupuncture has been shown to be a great at managing both of these conditions. As per our holistic approach to health, if we can address the underlying cause such as anxiety and stress, we can help with the symptom, in this case, weight gain.
Lastly, acupuncture is fantastic at assisting with a good nights sleep. Sleep is very important for healthy weight loss, and as we all know every little bit helps.
The Health and Healing Wellness Centre provide a wide range of strategies to assit you with managing your weight and creating a health lifestyle including naturopathic weight loss programs and personalised Chinese herbs for weight loss.
Start managing your weight naturally using acupuncture today.
Acupuncture uses a gentle and natural process to help you lose weight and keep it off for the long term.
Specific Modalities
Specific Tests
Our Acupuncture Therapists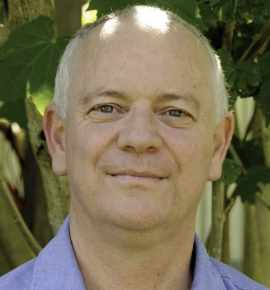 Greg Bantick
Traditional Chinese Medicine, Acupuncture, Fertility & Pregnancy Care, Pain Management, Remedial Massage, Stress Management, Women's Health
Greg Bantick has been in practice since 1975 in a wide variety of clinical settings. He has particular interests in dermatology, digestive, mood and auto-immune disorders. He is registered as a Chinese herbalist, pharmacist and acupuncturist with AHPRA CMR0001733690.
Read More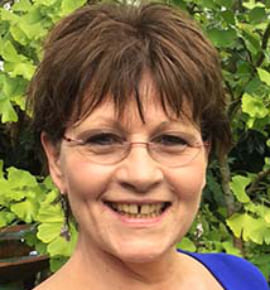 Tina White
Anti-Ageing, Acupuncture, Biomesotherapy, Energetic Facial Release, Fertility & Pregnancy Care, Iridology, Naturopathy, Nutritional Medicine
Tina has over 30 year's clinical practice in natural therapies. As a practitioner in naturopathy and acupuncture, Tina has remarkable insight coupled with a caring nature and is a beacon of hope for those she cares for.
Read More