Acupuncture for Fatigue
Treat your fatigue with natural medicine
Acupuncture can help relieve symptoms such as muscle and joint pain, headaches, sleep difficulties associated with fatigue. Acupuncture , used for fatigue or Chronic Fatigue treatment, was found, through observational trials by the British Acupuncture Council, to have positive results. Research into the treatment for fatigue and chronic fatigue have found:
50-80% of fatigue cases are mainly due to psychological factors
Left untreated, 50% of people who present to their health care provider with fatigue with still be experiencing it 6 months later;
Drug abuse, poor diet, and lack of physical exercise increase symptoms of fatigue.
Book Acupuncture Consultation Today
Understanding general fatigue and chronic fatigue symptoms
People experiencing fatigue may feel tired, lethargic, sleepy, or just lacking in energy. Fatigue (physical fatigue or mental fatigue) can be a normal response to physical exertion or emotional stress. Normal fatigue may begin to become abnormal if it becomes chronic or continues for a prolonged period of time. More long-term and severe symptoms of fatigue are often referred to as Prolonged fatigue or Chronic fatigue syndrome (CFS) and may occur with other symptoms such as recurrent sore throats, muscle pain, multi-joint pain, tender lymph nodes, new patterns of headaches, and complaints of impaired memory or concentration.
It's important to consult your health care professional as many other medical conditions, often treatable, have abnormal fatigue (severe fatigue) symptoms similar to those presented with chronic fatigue (eg fibromyalgia, chronic mononucleosis, hypothyroidism, obesity, sleep apnea and depression). How much CFS affects a person's functional capacity and well-being varies greatly, despite a common diagnosis. The severity of symptoms and strength of disabling effects may allow some to lead relatively normal lives, while others are bedridden.
How does it help?
Our Acupuncturists are chronic fatigue experts, who take a holistic approach to health management. Treatment will be customised for each patient depending on their unique treatment need. The purpose of acupuncture as a treatment for fatigue is to stimulate the body's natural ability to heal and to promote physical and emotional well-being. During an acupuncture treatment, our practitioner will stimulate nerves in your muscles and other tissues focusing on the meridians (energy channels) around the kidney, liver, lungs and spleen.
Acupuncture has been shown to have a positive impact on reduction in severity and number of symptoms (insomnia, muscle and joint pain, lack of energy). It does this in several ways:
Typically a painless and relaxing therapy
Promotes blood flow in areas where circulation is poor
Reduce blood flow in areas that are affecting the different fatigue symptoms
Help to relieve muscle tension and general pain management
Reduce overall stress and anxiety
You should feel some relief after the first session and after one week at most.
Research suggests that acupuncture is a very effective for the treatment for fatigue. Studies found 3/4 of patients with chronic fatigue were relieved of symptoms after the qi energy flow was corrected between their liver and spleen with the use of acupuncture.
Specific Modalities
Specific Tests
Our Acupuncture Therapists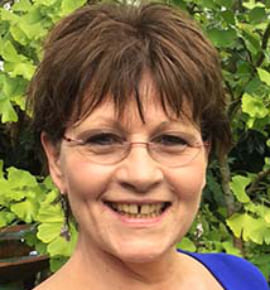 Tina White
Anti-Ageing, Acupuncture, Biomesotherapy, Energetic Facial Release, Fertility & Pregnancy Care, Iridology, Naturopathy, Nutritional Medicine
Tina has over 30 year's clinical practice in natural therapies. As a practitioner in naturopathy and acupuncture, Tina has remarkable insight coupled with a caring nature and is a beacon of hope for those she cares for.
Read More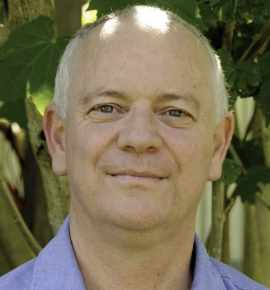 Greg Bantick
Traditional Chinese Medicine, Acupuncture, Fertility & Pregnancy Care, Pain Management, Remedial Massage, Stress Management, Women's Health
Greg Bantick has been in practice since 1975 in a wide variety of clinical settings. He has particular interests in dermatology, digestive, mood and auto-immune disorders. He is registered as a Chinese herbalist, pharmacist and acupuncturist with AHPRA CMR0001733690.
Read More