Sports Acupuncture Brisbane
Acupuncture for sports injuries
The history of acupuncture for sports injuries is recorded back 1000+ years. It uses specific methods and techniques to stop pain and dramatically decrease recovery time. Activities such as physical training, martial arts, competitive contact sports, and outdoor recreation can cause stress to muscles, ligaments, tendons, and joints, areas particularly prone to injury.
Book Acupuncture Consultation Today
Sports acupuncture offers proven success in most muscular skeletal disorders and is becoming increasingly popular in professional sports therapy with numerous teams having an acupuncturist on their medical staff to facilitate faster recovery. Your acupuncturist has the advantage of being able to access areas of the body which are difficult to treat by other means, such as the spine, deep muscle tissue, and under the kneecap.
How can I benefit from acupuncture?
Sports acupuncture can help 'fast track' your recovery time. Treatments are directed to the specific point of the injury addressing the problem quickly to provide fast relief. Acupuncture has been proven to stimulate your body's natural anti-inflammatories, hormones, and pain-killers to assist in the healing process. The stimulation encourages your body to release its inbuilt chemical healers.
The sooner treatment is started, the sooner you will be back in the game or training. Symptoms of sports injury that are treated include:
pain
bruising
swelling
inflammation
restriction of movement
Acupuncture is recommended at the earliest possible time after an injury for the fastest recovery. Once your treatment commences, it helps your body to access and maintain its natural, free flow of energy throughout your muscles, joints, blood vessels, and vital organs. The effect of the acupuncture treatments can encompass:
a reduction in pain,
the lessening of bruising,
reduction of swelling and inflammation,
an increase of the range of movement of the affected area,
a decrease in muscle spasms,
dramatically decreased recovery time by improving blood supply to the affected area.
Acupuncture is also an extra aide in healing when coupled with other treatments such as sports massage .
Some common injuries we treat:
strains and sprains,
chronic, localised pain,
back, neck, and shoulder pain,
joint conditions,
disk bulges,
nerve pain,
knee, ankle, wrist injuries,
hamstring, Achilles, bicep tears,
general soft tissue therapy and more.
Maintain for peak performance
Most interesting of all is the ability of acupuncture to promote your natural performance enhancing capabilities. The treatment utilises and promotes the 'untapped' potential in us all, especially the physically active and sportspeople.
Sports acupuncture strengthens body function and restores internal harmony and balance, allowing the body to work more optimally with less stress. The improved blood flow and circulation allows you to cross the 'pain barrier' and work harder with less wear and tear on your joints, muscles, and tendons. Providing a complete balance of the mental and physical self.
Our Acupuncture Therapists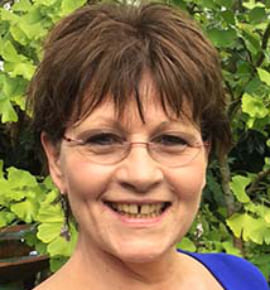 Tina White
Anti-Ageing, Acupuncture, Biomesotherapy, Energetic Facial Release, Fertility & Pregnancy Care, Iridology, Naturopathy, Nutritional Medicine
Tina has over 30 year's clinical practice in natural therapies. As a practitioner in naturopathy and acupuncture, Tina has remarkable insight coupled with a caring nature and is a beacon of hope for those she cares for.
Read More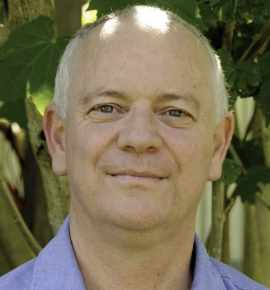 Greg Bantick
Traditional Chinese Medicine, Acupuncture, Fertility & Pregnancy Care, Pain Management, Remedial Massage, Stress Management, Women's Health
Greg Bantick has been in practice since 1975 in a wide variety of clinical settings. He has particular interests in dermatology, digestive, mood and auto-immune disorders. He is registered as a Chinese herbalist, pharmacist and acupuncturist with AHPRA CMR0001733690.
Read More