Sports Injury Treatment Brisbane
We can help you with holistic sports injury treatment.
Sports injuries are commonly caused by direct impact, overuse or continued force on a body part much greater than it's able to withstand. An injury that occurs suddenly is called an acute injury, such as a sprained ankle. An injury that intensifies over time is called a chronic injury and is caused by the continued overuse of the same muscle group or joint, for example, a stress fracture in the lower leg from jogging. Incorrect technique or physical abnormalities may also contribute to chronic injuries.
Suffering from a sports injury? Our experienced natural health team, which includes acupuncturists and remedial massage therapists offers a range of natural therapies to help you combat pain and injury associated with playing sports.
Book a Consultation Today
Some signs of an acute injury that require immediate medical attention may be:
Sudden, severe pain
Swelling
Inability to carry weight
Inability to move a joint through its full range of motion
Extreme tenderness in an upper limb.
Some signs of a chronic injury may include:
Pain when performing a specific activity
A dull ache, even whilst at rest
Repeated swelling after performing a specific activity.
Therapies used for the treatment of sports-related injuries
Acupuncture – this treatment originates from Ancient China and is the insertion and manipulation of thin needles into the body.

Sports Massage – specific massage techniques tailored for the prevention and treatment of injuries associated with sport and exercise.
When should I see a sports injury therapist?
If after a couple of days of rest, the pain continues, all injuries should be investigated by an appropriate health professional as it may be more serious than it first appears. What you may think is a strained or overworked muscle could actually be a fractured bone. At Health and Healing Wellness Centre, we offer a range of specific sports injuries treatment, such as chiropractic, acupuncture, and sports massage.
Of course, we always recommend prevention first and suggest a few basic tips:
Always gently warm up before exercising and cool down with slow, sustained stretches afterwards
Wear protective gear for contact sports
Drink lots of fluids
Avoid exercising during the hottest part of the day
Wear appropriate footwear
Practice good form and technique
Maintain a good overall level of fitness
Some common injuries our team treat:
Nosebleeds
Dehydration
Neck injuries
Shoulder injuries
Upper or lower back injuries
Wrist or hand injury
Groin strain
Knee joint injuries
Hamstring strain
Stress fractures in the lower leg
Foot injuries
Specific Therapists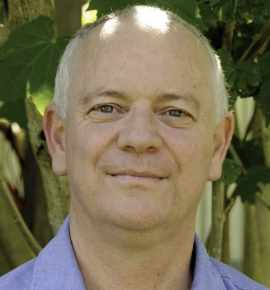 Greg Bantick
Traditional Chinese Medicine, Acupuncture, Fertility & Pregnancy Care, Pain Management, Remedial Massage, Stress Management, Women's Health
Greg Bantick has been in practice since 1975 in a wide variety of clinical settings. He has particular interests in dermatology, digestive, mood and auto-immune disorders. He is registered as a Chinese herbalist, pharmacist and acupuncturist with AHPRA CMR0001733690.
Read More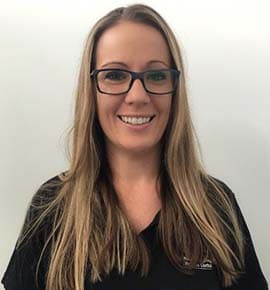 Zoe Buchanan
Endermologie, Lipomassage, Remedial Massage, Ultrasound Lipo-Cavitation
Zoe is a registered Remedial Therapist and is also trained in Endermologie and Ultrasound Lipo-Cavitation. She has practised in Brisbane and Gold Coast for over 10 years.
Read More
Specific Therapies
Specific Treatments
Specific Tests