Acupuncture Brisbane Northside
Looking for an acupuncture clinic in Brisbane Northside?
Acupuncture is well-known for its benefits - reducing stress, anxiety, pain, improving the immune system and giving skin an irresistible glow. Not many health treatments offer the holistic benefits that acupuncture does.
At Health and Healing Wellness Centre, our acupuncture practitioners are trained and highly skilled at using this ancient technique to treat anything from smoking addiction or fertility, to backaches and weight loss with both respect and professionalism. Our acupuncturists are registered with AHPRA and AACMA and can make a personalised plan to treat your underlying conditions.
Book a Consultation Today
What is acupuncture?
Acupuncture is a 3000-year-old Chinese medical practice. It works on the principle that - our body has life energy or Qi (pronounced as Chi). This energy flows through the body in pathways. If there is any disruption in the flow of Qi, it can lead to diseases. By inserting needles at specific points on the body, the Qi is corrected.
Benefits of acupuncture
A holistic approach to ailments and tries to address the underlying cause of the problem.
Drug-free method and has no side effects.
Backed by science and has a rich history of over 3000 years.
Strengthens the immune system, aims to improve well-being and prevent disease.
Our Acupuncture Services Brisbane
By using acupuncture you can overcome chronic health issues like allergies, migraines, backaches that aren't treated effectively with conventional methods.
Some of our acupuncture specialties include:
Chronic conditions like headache, migraine, osteoarthritis
Musculoskeletal conditions like arthritis, sports injuries, neck pain, fibromyalgia, rheumatism
Neurological conditions - such as sciatica, trigeminal neuralgia, peripheral neuropathy, stroke sequelae, Bell's palsy
Gynaecological problems - such as painful menstruation, irregular periods
Pregnancy and labour - such as infertility, fertility , pregnancy, morning sickness, labour pain, induction of labour, long labour
Gastrointestinal disorders - such as nausea, vomiting, irritable bowel syndrome, constipation, diarrhoea
Ear, nose and throat disorders - such as sinusitis, rhinitis, tonsillitis, sore throat, mouth ulcers, tinnitus, Meniere's disease
Cardiovascular disorders - high blood pressure
Addictions - smoking, drugs or alcohol
Other - cold and influenza, cough, allergies, immunity, gout, anxiety, stress, insomnia, fatigue and skin disorders
Your trusted local Acupuncture Clinic in Brisbane North
Our acupuncture practitioners have vast experience and offer a safe and gentle treatment environment to assist clients with their health issues. For a rejuvenating and relaxing acupuncture experience, come and see our team today. For more information, contact us on 07 3857 8887 or book online using our acupuncture consultation form .
Brisbane North Acupuncture Service Areas
Local Acupunctures in Brisbane Northside
Health and Healing Wellness Center
Hear From Our Customers
Greg is incredible in all that he does and his holistic approach and individualised sessions have improved my ailments and my life on multiple occasions. To say he is an amazing acupuncturist doesn't do him justice, as he is so much more than this.
Our Acupuncture Team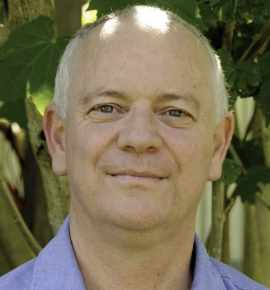 Greg Bantick
Traditional Chinese Medicine, Acupuncture, Fertility & Pregnancy Care, Pain Management, Remedial Massage, Stress Management, Women's Health
Greg Bantick has been in practice since 1975 in a wide variety of clinical settings. He has particular interests in dermatology, digestive, mood and auto-immune disorders. He is registered as a Chinese herbalist, pharmacist and acupuncturist with AHPRA CMR0001733690.
Read More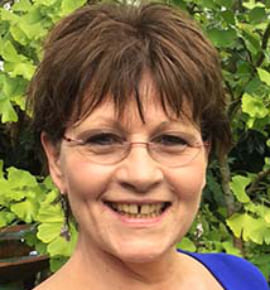 Tina White
Anti-Ageing, Acupuncture, Biomesotherapy, Energetic Facial Release, Fertility & Pregnancy Care, Iridology, Naturopathy, Nutritional Medicine
Tina has over 30 year's clinical practice in natural therapies. As a practitioner in naturopathy and acupuncture, Tina has remarkable insight coupled with a caring nature and is a beacon of hope for those she cares for.
Read More