Tennis Elbow Treatment Brisbane
What is tennis elbow?
Tennis elbow (lateral epicondylitis) is a condition where the patient experiences pain around the spot that the tendons from the forearm muscles attach to the bony knob on the outside of the elbow (lateral epicondyle).
Suffering from the pain of tennis elbow? Our experienced natural health team offers a range of natural therapies, including acupuncture and remedial massage to help you combat tennis elbow.
Book a Consultation Today
Tennis elbow symptoms
The symptoms that you may suffer may be a pain over the outside of the elbow and it may radiate to the forearm and wrist. The pain will usually come on gradually and may increase by the repetitive extension of the wrist, (moving the back of the hand towards the back of the forearm), or by rotation of the forearm. There is no 'quick fix' tennis elbow cure.
Holistic treatment
At Health and Healing Wellness Centre, our practitioners take a holistic approach to your injury and make a diagnosis based on your history and a physical examination. An x-ray may help rule out other causes such as arthritis.
Causes of tennis elbow
Elbow tendonitis treatment is most commonly sought by 35-55 year olds, but it does occur in other age groups, too. It occurs due to the degeneration of tendon fibres resulting from the overuse of the muscles used for bending back the wrist and lifting the hand. It's not only caused by playing tennis, but also many other activities that involve repetitive use of these muscles, such as,
gardening
painting
using a screwdriver
other racquet sports
also, the incorrect use of a computer keyboard or mouse can contribute to the symptoms.
Lateral epicondylitis treatment
Tennis elbow is often chronic, (an injury which intensifies over time). It usually lasts for several months and can generally get better on its own, within six months to 2 years.
Initial treatment for tennis elbow may include the application of ice and avoiding the activities that aggravate the pain.
A tennis elbow brace can be worn to protect the tendon.
Acupuncture may be used to relieve the pain.
Specific Therapists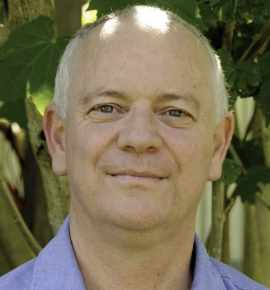 Greg Bantick
Acupuncture,Fertility & Pregnancy Care,Pain Management,Remedial Massage,Stress Management,Traditional Chinese Medicine,Womens Health
Greg Bantick has been in practice since 1975 in a wide variety of clinical settings. He has particular interests in dermatology, digestive, mood and auto-immune disorders. He is registered as a Chinese herbalist, pharmacist and acupuncturist with AHPRA CMR0001733690.
Read More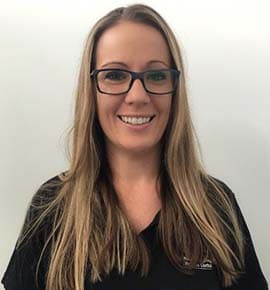 Zoe Buchanan
Endermologie,Lipomassage,Remedial Massage,Ultrasound Lipo-Cavitation
Zoe is a registered Remedial Therapist and is also trained in Endermologie and Ultrasound Lipo-Cavitation. She has practiced in Brisbane and Gold Coast for over 10 years.
Read More
Specific Therapies
Specific Treatments