Chinese Medicine Brisbane
Looking for a Chinese Herbalist in Brisbane?
Our Traditional Chinese Medicine Practitioner/Chinese Herbalist is passionate about treating patients using the various natural therapies developed in  Chinese medicine over thousands of years. This modality of natural medicine is aimed at treating the body and mind to not only fix any existing conditions but to help prevent them in the future. It encompasses all different Chinese Natural Therapies.
Book a Consultation Today
What can Chinese medicine and Chinese herbs treat?
Chinese medicine can treat most conditions but more importantly, is aimed at keeping your body and mind healthy. Below are some of the conditions that our Chinese medicine therapists and Chinese herbalist have great success with:
Digestive complaints
Cold and flu symptoms
Muscle aches
Skin rashes and conditions
Meet our Chinese Medicine and Chinese Herbalist practitioner:
Health and Healing Wellness Centre - Natural Therapies Brisbane
Remedial Massage
Cellulite Treatments Brisbane
Body Treatments
Our Traditional chinese medicine Team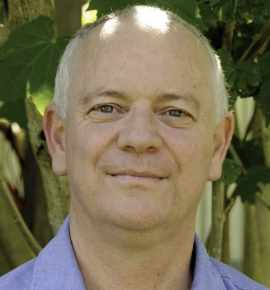 Greg Bantick
Traditional Chinese Medicine, Acupuncture, Fertility & Pregnancy Care, Pain Management, Remedial Massage, Stress Management, Women's Health
Greg Bantick has been in practice since 1975 in a wide variety of clinical settings. He has particular interests in dermatology, digestive, mood and auto-immune disorders. He is registered as a Chinese herbalist, pharmacist and acupuncturist with AHPRA CMR0001733690.
Read More