Chinese Medicine for Thrush
Chinese herbal treatments for a yeast infection
Using traditional Chinese medicine for thrush treatment involves the use of acupuncture, Chinese herbal medicine as well as diet and lifestyle advice to restore your body's natural balance. Destruction of the good bacteria in the body can result in an overgrowth of Candida albicans, a fungus which is naturally present in the body in small numbers, resulting in infections such as thrush.
Book a Consultation Today
Supporting your body in its return to a natural balance through the use of diet adjustments, lifestyle changes and a range of treatment options is our goal.
How to treat thrush with Chinese medicine
Our experienced traditional Chinese medicine practitioners aim to treat your thrush holistically. Which involves not only assessing and treating your thrush but also discovering the reason it occurred in the first place. TCM aims to repair the systems in the body which caused the thrush to occur.
To get the most from your natural thrush treatment our Chinese medicine practitioners will carry out an in-depth investigation into aspects of your life such as your current diet, lifestyle and any other symptoms you may be experiencing.
Health and Healing Wellness Centre offer total holistic healthcare solutions for your thrush and associated symptoms.
Chinese Medicine Brisbane
Contact Health and Healing Wellness Centre's experienced TCM practitioners to reinstate balance to your body and rid yourself of Thrush symptoms by calling 07 3857 8887 or completing our consultation booking request.
For more information on the treatment of Candida Albicans .
Specific Modalities
Specific Modalities
Specific Tests
Our Traditional chinese medicine Therapists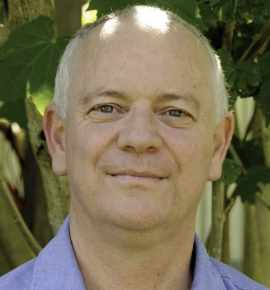 Greg Bantick
Traditional Chinese Medicine, Acupuncture, Fertility & Pregnancy Care, Pain Management, Remedial Massage, Stress Management, Women's Health
Greg Bantick has been in practice since 1975 in a wide variety of clinical settings. He has particular interests in dermatology, digestive, mood and auto-immune disorders. He is registered as a Chinese herbalist, pharmacist and acupuncturist with AHPRA CMR0001733690.
Read More