Chiropractor Brisbane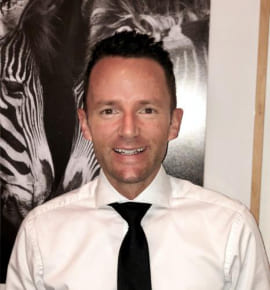 Dr Luke Fairbrother
Bachelor of Medical Engineering, Masters of Chiropractic
Therapies: Chiropractor
Specialty Areas:
Luke is the owner of HHWC and has been a chiropractor for over 11 years. He graduated from Macquarie University in Sydney before practising in the United Kingdom for almost 4 years. Practising overseas, Luke was exposed to a wide variety of chiropractic techniques and was based in a family-orientated practice with ties to the local community and sporting teams.
Book a Consultation Today
Luke has several areas of chiropractic that is his focus:
Acute Injury (Neck pain / Back pain)
Chronic Pain
Pregnancy Chiropractic (Pre-natal as well)
Holistic Chiropractic
Dr Luke Fairbrother is registered with the Chiropractic Board of Australia (AHPRA): CHI0000986994
Book a chiropractic assessment
Speak to our Brisbane chiropractors about the detection, correction, and prevention of muscle and joint problems, relieving pain and improving health.
Brisbane chiropractor for all your chiropractic needs
Luke is highly knowledgeable in areas of nutrition and many chronic health disorders. His goal is always to provide simple, achievable and effective care especially in complex cases. Luke utilises a variety of techniques at his Brisbane Chiropractor clinic including both firmer and very gentle approaches depending on the patient and their presenting condition. He is a very approachable chiropractor and enjoys providing patients with care that covers lifestyle, home care, workplace health along with the highest quality clinic treatment.
In his spare time, Luke enjoys the outdoors with his dog Basil (whom you might see around the practice from time to time), travel, sports, food and time with friends and family.
Dr. Luke Fairbrother attracts health fund rebates and is HICAPS and Department of Veterans' Affairs Registered.