Sports Chiropractor Brisbane
Chiropractic treatment for sports injuries
Chiropractic was founded in the 1890's and rapidly expanded in the early 20th century to become today's third largest doctored health profession. Well established in the U.S., Canada and Australia, it's now respected as a medical speciality such as dentistry or podiatry.
Sports Chiropractic is a speciality of Chiropractic where the focus is to provide care management and rehabilitation and to maximise performance of the neuro-musculoskeletal system for your safe participation in sport and exercise. A sports injury Chiropractor also diagnoses and treats sustained sports injuries. Spinal injury prevention is a top priority to our Sports Chiropractor.
Book Chiropractor Consultation Today
Should I seek chiropractic treatment for sports injuries?
A sports injury chiropractor first treated Olympic athletes at the Mexico City Olympic Games in 1968 and in 2002, one-third of America's National Football League retained a sports injuries chiropractor as part of their medical team.
Some people will seek out a Chiropractor for their sports injury after being disheartened with their GP. At Health and Healing Wellness Centre, our sports chiropractor will take a holistic approach to your injury by giving a full examination and assessment to determine which treatment/s will be most effective for you. Our treatments include but are not limited to:
manipulation
mobilisation
soft tissue therapies
electrotherapy
rehabilitation
nutritional advice
strapping and bracing
How can a chiropractor help with a sports injury?
A lot of musculoskeletal problems can arise from injuries sustained in sports as both our professional and amateur sportspeople push themselves to their full potential. Our chiropractor always recommends prevention over treatment but there are many good reasons why you should see us for rehabilitation as well. Some of the injuries we treat include:
cranial
spinal
strains
sprains
fractures
dislocations
soft tissue trauma
Active people are usually different, emotionally as well as physically from those who lead a sedentary life and athletes who are in peak physical condition and motivation are likely to have a more speedy recovery from injuries. However, it should be noted that the cumulative effect of seemingly small injuries or stresses, if left unattended over a long duration, can become chronic injuries that will require more long-term treatment and rehabilitation.
Our Chiropractic Therapists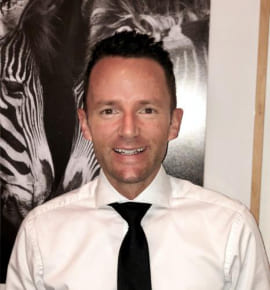 Dr Luke Fairbrother
Chiropractic, Holistic Sports Medicine

Luke utilises a variety of techniques at his Brisbane Chiropractor clinic including both firmer and very gentle approaches depending on the patient and their condition.
Read More