Chiropractor Brisbane
Are you looking for a reputable Chiropractor near Brisbane?
Our clinic is located in Wooloowin, only few minutes away from Brisbane. We have been treating patients from all over North Brisbane including Brisbane since 1992. Our chiropractor's practitioner focus is in the detection, correction, and prevention of muscle and joint problems for the whole body, relieving pain and improving health.
Book a Consultation in Brisbane Today
Why consult our chiropractor?
People often seek a chiropractor's help for pain caused by an accident, injuries at work, poor posture, or sports injuries, but it is not only back pain that can be eased by a chiropractor. For more information, see conditions we treat to find out how our chiropractor treatments and other therapies can help your health issues.
How can Chiropractics help me?
Our chiropractors will thoroughly assess your spine to identify any areas of concern and recommend a natural treatment plan involving gentle manipulation. Our chiropractors can treat a wide range of conditions. Some of the specific conditions we have great success in treating are:
Back Pain
Neck Pain
Shoulder Pain
Headaches
We can help with your chiropractic issues in Brisbane.
Local Chiropractics in Brisbane
Health and Healing Wellness Center
Hear From Our Customers
Greg is incredible in all that he does and his holistic approach and individualised sessions have improved my ailments and my life on multiple occasions. To say he is an amazing acupuncturist doesn't do him justice, as he is so much more than this.
Our Chiropractic Team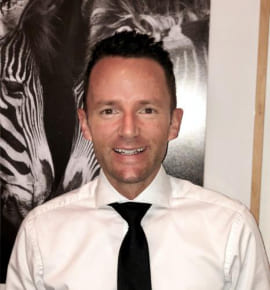 Dr Luke Fairbrother
Chiropractic, Holistic Sports Medicine

Luke utilises a variety of techniques at his Brisbane Chiropractor clinic including both firmer and very gentle approaches depending on the patient and their condition.
Read More