Chiropractor Brisbane
Need the best chiropractor Brisbane?
If you're looking for the best chiropractors Brisbane has to offer, look no further than the Health & Healing Wellness Centre! Our therapists deliver the most comprehensive and effective healing solutions for your back pain and injury problems.
With advanced techniques and years of experience, we can help you find solutions to your long term wellbeing. Whether it's reducing your back pain or helping you heal from an injury, our therapists will work to ensure that you get the most efficient and pain free solution for your specific needs.
Trust the best chiropractors in Brisbane to achieve your health goals!
Book a Brisbane Chiropractor Today
Our proven chiropractic approach
At the Health and Healing Wellness Centre, we offer the highest quality chiropractic treatment to alleviate pain and promote health and healing. Our experienced chiropractor experts are committed to providing gentle, effective chiropractic care to help the people of Brisbane.
Whether you're suffering from back pain, neck pain, headaches, muscular pain or any other type of discomfort, we are here to help you achieve optimal health.
Our chiropractic approach considers each individual patient's unique needs to create a personalised treatment plan that is tailored to your goals and lifestyle. Our team of chiropractors will work with you to make sure you receive the best possible outcome for your chronic or acute pain.
Chiropractic services Brisbane
Our chiropractic services are designed to promote physical wellbeing and recovery among people suffering from a range of conditions. Based on a holistic approach, our fully qualified chiropractors services reduce pain, improve function and help with the body's natural recovery process.
Our experienced chiropractors use manipulative techniques to reduce pain and strengthen weakened muscles, increasing mobility and improving overall health. With regular chiropractic services, you can experience a better quality of life and improved physical wellbeing.
What conditions do chiropractors treat?
Chiropractors are widely known for their treatment of back and neck pain but they are qualified to treat a range of other conditions too. As well as physical treatment, our chiropractors also offer advice on health, lifestyle and dietary changes to help reduce pain and help people return to a more active lifestyle. By providing a holistic approach to health, chiropractors can help relieve chronic pain, speed up the recovery process and provide long term relief.
Our chiropractic services treat conditions such as:
Neck complaints
Migraines
Extremity issues - knee, ankle, shoulder, elbow & wrist pain
Posture correction
Spinal adjustments
Soft tissue treatment for tendons, ligaments & muscles
Feet positioning & support
Joint manipulation to reduce joint stiffness
Joint mobility to restore movement
For more information, see conditions we treat to find out how our chiropractic treatments and other therapies can help your health issues.
Why choose us as your Brisbane Chiropractors?
The Health & Healing Wellness Centre is one of the largest holistic health clinics in Brisbane, offering our chiropractic clients an extensive range of treatments that will contribute to your pain relief and overall wellbeing.
We're a team of experienced practitioners who value our clients and you can rest assured you're in safe hands as our chiropractic treatment team are all registered with AHPRA.
We're dedicated to each client's overall wellbeing and use gentle treatments to help ease distress and attend to your needs. We feel passionately about our work and its role in having a fulfilling and healthy life.
Your local expert chiropractor Brisbane
To book an appointment or discuss how our Brisbane chiropractic team may be able to help you, call our friendly team on 07 3857 8887, or complete our online enquiry form, and we'll be happy to get your journey to recovery started!
Brisbane Chiropractic Service Areas
Our Chiropractic Team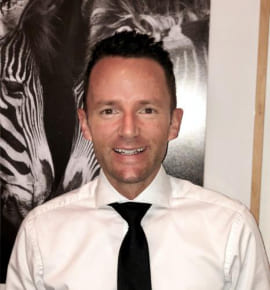 Dr Luke Fairbrother
Chiropractic, Holistic Sports Medicine

Luke utilises a variety of techniques at his Brisbane Chiropractor clinic including both firmer and very gentle approaches depending on the patient and their condition.
Read More