Naturopath Brisbane
Meet our Naturopath
If you are looking for a naturopath in Brisbane, one with the knowledge and skills to help you be your healthiest self, then look no further. Our Naturopath has had over 30 years experience and has worked with most conditions, treating them in an holistic way. She is passionate about natural therapies and is continually updating her knowledge and skills to help treat patients.
Looking for a naturopath that gets results? Our Naturopath is passionate about natural therapies as a way to holistically treat an array of conditions. Find out how we can help you book today.
Book a Consultation Today
What can a Naturopath treat?
A Naturopath can a huge range of conditions. They do this holistically, taking into consideration your symptoms, then investigating the cause. Your practitioner treats these causes looking at contributing factors such as diet, lifestyle, family background, and the environment. They will prescribe preventative treatments to ensure you maintain good health.
A few health areas our Naturopath has achieved great results with are:
Women's health
Pain Management
Health and Healing Wellness Centre - Natural Therapies Brisbane
Remedial Massage
Cellulite Treatments Brisbane
Body Treatments
Our Naturopathy Team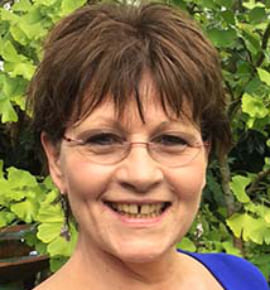 Tina White
Anti-Ageing, Acupuncture, Biomesotherapy, Energetic Facial Release, Fertility & Pregnancy Care, Iridology, Naturopathy, Nutritional Medicine
Tina has over 30 year's clinical practice in natural therapies. As a practitioner in naturopathy and acupuncture, Tina has remarkable insight coupled with a caring nature and is a beacon of hope for those she cares for.
Read More