Healthy Weight Loss
Losing weight using naturopathy
A naturopath is a great place to start when looking for a healthy weight loss plan. As a naturopath, we look at your overall (holistic) health and work out what the underlying causes are for any of your symptoms, such as being overweight. The reason many people fail when trying to lose weight is that they don't address these underlying issues, so as soon as they stop their weight loss program, they put it straight back on again.
Book a Consultation Today
How exactly does a naturopathic weight loss work?
Your naturopath will firstly help you to uncover the underlying cause of your weight problems. Remember that weight gain can be a symptom of an unaddressed issue. Similarly, if we don't focus on your excess weight, ultimately your weight problems can become the cause of other symptoms, such as diabetes, heart disease, cancer, and more.
Once the underlying issues are identified, your naturopath will decide on the most effective holistic treatment for your individual needs. This treatment will obviously differ depending on many factors.
Lastly, they will help to create a diet and exercise plan that works best for you and your requirements. Your naturopath will also identify any nutrients you may be lacking in to ensure your body is being supported throughout the program. This may come in the form of natural supplements, herbal remedies or dietary adjustments.
Common underlying issues leading to weight gain
In the simplest terms, weight gain occurs because we eat more calories than we burn. But the reason for this is not so simple. Some of the underlying causes of weight gain can be:
Food and drink addiction - being addicted to the wrong types of food and drink, means that we eat a lot more than our body needs.
Stress, anxiety and depression - these conditions can lead to eating more than normal. What is commonly known as 'comfort eating'.
Underlying imbalances in your body - for example:

Low thyroid hormone
Pituitary gland disorder
Adrenal gland disorder
Liver or Kidney disease etc

Toxicity - our bodies protect themselves from certain toxins by enveloping them in fat.
Lifestyle - many people believe they are too busy to eat healthily or exercise regularly.
Our naturopaths can help you to work out a diet and exercise plan to fit your lifestyle.
Start managing your weight naturally with naturopathy today
Naturopathy uses a combination of natural remedies and lifestyle adjustments to help you lose weight and keep it off for the long term.
You may also be interested in:
Specific Modalities
Specific Modalities
Specific Tests
Our Naturopathy Therapists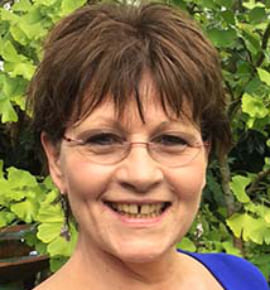 Tina White
Anti-Ageing, Acupuncture, Biomesotherapy, Energetic Facial Release, Fertility & Pregnancy Care, Iridology, Naturopathy, Nutritional Medicine
Tina has over 30 year's clinical practice in natural therapies. As a practitioner in naturopathy and acupuncture, Tina has remarkable insight coupled with a caring nature and is a beacon of hope for those she cares for.
Read More