Natural pain management
Our naturopaths can help with chronic pain
We believe natural pain relief is always the best approach. If you suffer from any type of pain, whether it's chronic (an injury that intensifies over time) or acute, (an injury that occurs suddenly), it's not necessary to rely on traditional medicine such as pain medication to relieve it. There are many alternative pain management techniques available.
Book a Consultation Today
Our pain management clinic uses holistic methods of care which recognise the ability of the body to overcome pain and disease. Our treatments aim to support and aid the body to heal itself by supporting the organs and systems that generate the functions that have been compromised through sport, lifestyle, genetic predisposition or dietary imbalances. Natural pain relief techniques aim to get to the underlying causes of illness or pain you may be experiencing.
Treatment of painful conditions
Some of the conditions treated with alternative pain management:
Arthritis and rheumatoid arthritis
Injury – sport or lifestyle pain management
Muscular pain and loss of function
Gynaecological problems
Migraines and headaches
Neck pain
Lower back pain
Sciatic nerve pain
Abdominal pain
Looking for natural pain relief alternatives?
At Health and Healing Wellness Centre, our Naturopaths will take a holistic approach to your pain management and assess not only the most apparent symptom but also look at causes, your history and much more.
Alternative health treatments for pain
We may suggest one or a combination of the following treatments for your alternative pain management:
Acupuncture – this treatment originates from Ancient China and is the insertion and manipulation of thin needles into the body.
Massage - where a practitioner applies pressure to the soft tissues of the body in order to relieve tension, improve the circulation, and reduce or eliminate pain. There are many forms of massage that can be used.
Chiropractic – the diagnosis, treatment and prevention of injuries to the neuromusculoskeletal system which is made up of the body's skeleton, muscles, cartilage, tendons and ligaments.
Our Naturopathy Therapists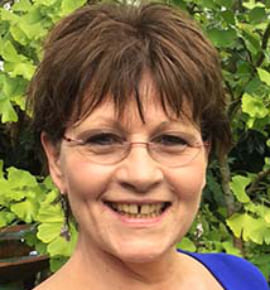 Tina White
Anti-Ageing, Acupuncture, Biomesotherapy, Energetic Facial Release, Fertility & Pregnancy Care, Iridology, Naturopathy, Nutritional Medicine
Tina has over 30 year's clinical practice in natural therapies. As a practitioner in naturopathy and acupuncture, Tina has remarkable insight coupled with a caring nature and is a beacon of hope for those she cares for.
Read More