Natural Thrush Treatment
Natural treatment for thrush in Brisbane
Our experienced Brisbane naturopaths will provide a natural thrush treatment plan to relieve your thrush symptoms as well as treat the underlying issue of Candida albicans overgrowth. Through consultation with our team and the development of an individualized treatment, you can rid your body of the uncomfortable and sometimes painful effects of thrush.
Book a Consultation Today
Supporting your body in it's return to a natural balance through the use of diet adjustments, lifestyle changes and a range of treatment options is our goal.
How to treat thrush naturally
Many foods have been found to have a beneficial effect on the body when treating thrush. Foods such as garlic, yoghurt, organic meats, non-starchy vegetables can help to replace or support the good bacteria in the system whereby balancing out the overgrowth of Candida albicans, the underlying cause of thrush.
Foods to avoid while treating thrush are high sugar or refined starch foods such as junk or highly processed foods, alcohol, some fruits, starchy vegetables, dairy and soft drinks.
To get the most from your natural thrush treatment our naturopaths will undertake an in-depth investigation into aspects of your life such as your current diet, lifestyle and any other symptoms you may be experiencing.
Long-term thrush relief
Health and Healing Wellness Centre offer total holistic healthcare solutions to treat your thrush and associated symptoms.
Contact our experienced naturopaths to reinstate balance to your body and rid yourself of thrush symptoms by calling 07 3857 8887 or completing our naturopath consultation request.
For more information on naturopath treatment of Candida Albicans .
Specific Modalities
Specific Modalities
Specific Tests
Our Naturopathy Therapists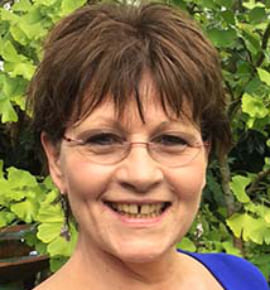 Tina White
Anti-Ageing, Acupuncture, Biomesotherapy, Energetic Facial Release, Fertility & Pregnancy Care, Iridology, Naturopathy, Nutritional Medicine
Tina has over 30 year's clinical practice in natural therapies. As a practitioner in naturopathy and acupuncture, Tina has remarkable insight coupled with a caring nature and is a beacon of hope for those she cares for.
Read More