Natural Remedies for Headaches
Get help from our experienced naturopaths
Headaches are one of the most common health complaints of people, regularly affecting over 3.3 million Australians. Headaches are often the result of more than one cause. Unlike other conventional headache treatments that take a symptomatic approach using analgesics, look at your overall (holistic) health and family history to understand the underlying cause/s of your headaches.
Our naturopaths can help with a range of natural headache treatments, as well as finding and treating the cause of your pain.
Book a Consultation Today
Naturopathic treatment diagnosis involves the collection of information about the patient's diet, physical examinations and may include laboratory tests. Your Naturapathy consultant may examine your bones, joints, muscles and other tissues through x-rays or MRI (magnetic resonance imaging) or CT (computed tomography) scan to identify the source of the headaches.
Your Brisbane Naturopath at the Health and Healing Wellness Centre will then develop a personalised headache treatment or migraine treatment plan that will help to reduce the frequency and severity of your headaches and move you towards a healthier and overall improved state of well being.
How exactly does a naturopathy for headaches work?
Our naturopaths will firstly help you to understand the cause/s of your headaches or migraines. Remember that headaches are only a symptom of an underlying cause and it's important to understand the cause. Ultimately your headaches can become the cause of some other symptoms for more serious illnesses or health conditions. When they identify the cause, the Naturopath will decide the best way to treat this. This treatment will vary depending on the type of headache or the cause of the headaches.
Lastly, nutrition and diet is a core element of naturopathic treatment. Many headaches are the result of allergies to foods or food additives, environmental chemicals or medications. Headaches can also be the result of dehydration.
Our headache therapists will work with you to evaluate nutrient and fluid intake, and identify and eliminate any allergies, food additives and refined and processed foods that may be contributing to your headaches. Naturopathic treatment for headaches may include a combination of natural remedies for headaches including:
Dietetics
Nutrition
Homoeopathy
Herbal medicine
Massage
Hydrotherapy
Aromatherapy
Stress-reduction techniques
Other common naturopathy treatment for headaches includes:
Magnesium, vitamin B6, 5-hydroxytryptophan (5-HTP) can be used to relax muscles, boost metabolism and act as an antidepressant.
Vitamin C or the bioflavonoid
Acetaminophen, or willow-bark extract that has been standardized for salicin, a natural form of aspirin, can also treat headaches.
Placing the feet in very hot water and applying ice to the head and back of the neck helps to relieve muscular tension.
Our naturopaths may also recommend the use of other Health and Healing Wellness Centre treatments including Chiropractic adjustments and alignments, and Acupuncture or acupressure to provide further headache and migraine relief.
What are some of these underlying causes of headaches?
In the simplest terms, headaches and migraines are often the result of substances, illness, injuries or poorly functioning body systems. But the reason for this is not so simple. Some of the common causes of headaches and migraines include tension headaches, dental and neck pain headaches, sinus headaches, dehydration, vision and dietary problems. Our Naturopaths can help develop a healthy eating and exercise plan to fit your lifestyle.
Improve your quality of life and reduce the use of pain relief medication
Contact Health and Healing Wellness Centre today to regain control of your life today.
Specific Tests
Our Naturopathy Therapists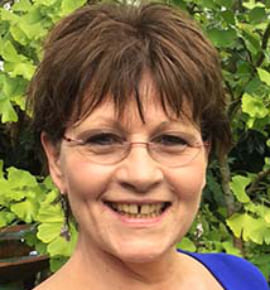 Tina White
Anti-Ageing, Acupuncture, Biomesotherapy, Energetic Facial Release, Fertility & Pregnancy Care, Iridology, Naturopathy, Nutritional Medicine
Tina has over 30 year's clinical practice in natural therapies. As a practitioner in naturopathy and acupuncture, Tina has remarkable insight coupled with a caring nature and is a beacon of hope for those she cares for.
Read More