Hormonal problems
Do you suffer from a hormone imbalance?
Hormones are the chemical messengers in our bodies that travel through the bloodstream to our organs and tissues; they affect many of the body's processes over time. Endocrine glands are the special group of cells that make hormones. Hormones are a dominant group of cells and it only takes a small amount to create significant changes in the body. Both men and women produce hormones in the same areas, except one, the sexual organs; additional male hormones are produced in the testes, whilst women's are produced in the ovaries.
Hormone imbalance? Our naturopaths can help.treat your hormonal imbalance naturally.
Book a Consultation Today
Hormonal imbalances
A hormonal imbalance, if left untreated, can result in serious medical conditions such as diabetes. A normal hormone imbalance is experienced at different stages of life; as the body changes from childhood, puberty is experienced by both men and women, then women will experience another change, later in life, after their childbearing years have passed.
Symptoms of a hormonal imbalance
Some of the symptoms experienced are shared by both men and women, whilst some are more gender specific. The most commonly shared symptoms include:
fatigue
skin problems/acne
mood swings
weight problems
diminished sex drive
bad memory
Treatment options
By keeping your hormones in balance, you'll find it easier to control the above symptoms and live a healthier lifestyle, some keys to doing this for yourself include:
keep stress levels low
get enough sleep at night
maintain a healthy diet
included more Omega 3 fatty acids in your diet
avoid caffeine
exercise frequently
get plenty of fresh air and sunshine
take herbal supplements known to assist in balancing hormones
Specific treatment
Our therapists can assess and recommend one of our following treatments to assist in correcting a more severe hormone imbalance:
Looking for hormone imbalance treatment?
Book a consultation to discuss your specific symptoms and our therapists will commence a personalised treatment to correct your hormonal imbalance.
Specific Therapists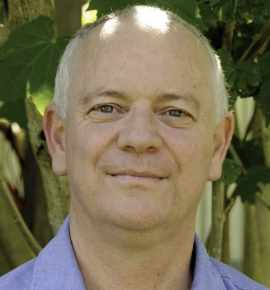 Greg Bantick
Traditional Chinese Medicine, Acupuncture, Fertility & Pregnancy Care, Pain Management, Remedial Massage, Stress Management, Women's Health
Greg Bantick has been in practice since 1975 in a wide variety of clinical settings. He has particular interests in dermatology, digestive, mood and auto-immune disorders. He is registered as a Chinese herbalist, pharmacist and acupuncturist with AHPRA CMR0001733690.
Read More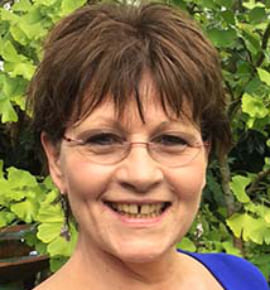 Tina White
Anti-Ageing, Acupuncture, Biomesotherapy, Energetic Facial Release, Fertility & Pregnancy Care, Iridology, Naturopathy, Nutritional Medicine
Tina has over 30 year's clinical practice in natural therapies. As a practitioner in naturopathy and acupuncture, Tina has remarkable insight coupled with a caring nature and is a beacon of hope for those she cares for.
Read More
Specific Therapies
Specific Treatments
Specific Tests