Chiropractor Brisbane
In need of a knowledgeable Brisbane chiropractor?
The Health & Healing Wellness Centre chiropractor clinic are the ones to call for help. We are a holistic health clinic based on Brisbane's northside in the suburb of Wooloowin and have been providing holistic health therapies to Brisbane residents since 1992.
Our chiropractors are passionate about maintaining a healthy spine for overall health and wellbeing, using a natural, gentle healing art that recognises the body's self-healing abilities. Our chiropractic clinic's focus is in the detection, correction, and prevention of muscle and joint problems for the whole body, relieving pain and improving your general health.
If you would like to speak to our friendly team about the chiropractic services we have on offer, get in contact today!
Book Chiropractor Consultation Today
What is a chiropractor?
According to healthdirect, an Australian Government-funded service, a chiropractor is a registered health practitioner who treats the musculoskeletal system, otherwise known as the muscles and joints in the human body.
What does a chiropractor do?
There is a common misconception that chiropractors only use spinal manipulation to help patients, however this is not the case at all. Chiropractors use a multi-modal model of care, with the Australian Chiropractors Association stating that a therapeutic approach to care that incorporates a range of manual therapies which may include spinal adjustment, but also includes mobilisation, muscle and soft tissue techniques is generally used.
One of the main interests of a chiropractor is a well-functioning nervous system, as the central nervous system is the control system of the body which coordinates and controls every organ, tissue, gland and cell. The spinal cord and the nerve roots that exist between and around each spinal bone are the most easily damaged by stress or trauma. An improper motion of spinal bones can cause nerve irritation from stretching, rubbing, and pinching of the nerve's tissue. This is why a chiropractor works primarily with the spine, to remove interference that may be causing pain or impairing normal health.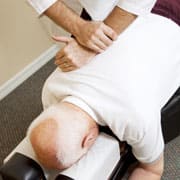 Why consult our chiropractor?
People often go to a chiropractor for help in relation to pain caused by an accident, injuries at work, poor posture, or sports injuries, but it is not only back pain that can be eased by a chiropractor.
For more information, see conditions we treat to find out how our chiropractic treatments and other therapies can help your health issues, including:
How often should you attend a chiropractor?
This is a difficult question to answer, as everyone is different. Factors such as the severity of your symptoms, as well as the circumstances surrounding your symptoms, can have an impact on how often you are required to attend your chiropractor. At Health and Healing Wellness Centre, you can discuss your condition with our chiropractor and create a plan suited specifically to you and your needs, as one size does not fit all and we understand this.
Why choose us as your Brisbane Chiropractor?
The Health & Healing Wellness Centre is one of the largest holistic health clinics in Brisbane, offering chiropractic clients a range of benefits including:
We are a group of experienced professionals who care about our clients.
If you're in pain or discomfort, we will take every measure to ensure the maximum level of comfort throughout your time in the practice.
Our chiropractor is registered with AHPRA.
We are committed to holistic health for every client who attends our practice.
We focus on gentle adjustments to relieve pain and/or problems and listen to our clients and their needs.
We truly believe in our craft and its place in a enjoyable and healthy life.
And this is just the beginning - get in contact with us and we would be happy to discuss how our chiropractic treatment may be able to assist you.
Our Chiropractic Therapists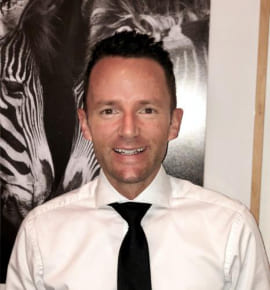 Dr Luke Fairbrother
Chiropractic, Holistic Sports Medicine

Luke utilises a variety of techniques at his Brisbane Chiropractor clinic including both firmer and very gentle approaches depending on the patient and their condition.
Read More