Tiredness - Low Energy
Natural treatment for tiredness
People experiencing tiredness and low energy may feel lethargic, sleepy and unmotivated, which may not go away in the event of more rest. Low energy can be a result of working hard for an extended period, mental stress, emotional stress, depression, anxiety, or even boredom, disease or lack of sleep. The effects may be increased with drug abuse, poor diet and lack of physical exercise.
Suffering from constant low energy? Our experienced natural health team offers a range of natural treatment options for ongoing tiredness and lack of energy.
Book a Consultation Today
Signs and symptoms of tiredness
Signs and symptoms may vary significantly in tiredness and low energy. Personalised treatment is essential to address individual symptoms which may include:
Ongoing low-grade tiredness, difficulty concentrating, poor memory recall and low energy;
Headaches;
Poor sleep quality or insomnia, waking unrefreshed;
Recurrent infection, low-grade fever, and chills, sore throat and swollen lymph glands;
Mood swings, or constant low mood;
A lack of motivation to complete daily tasks or loss of enthusiasm or enjoyment;
Prolonged or severe fatigue.
What can help?
In some cases, simply making some lifestyle adjustments to include a better diet, more exercise, and adequate sleep will be sufficient treatment for tiredness and low energy. In other cases, there may be underlying physical, emotional or psychological issues contributing to this feeling.
Health & Healing Wellness Centre provide tiredness and fatigue treatment through the use of naturopathy, acupuncture, and Chinese medicine. Herbs, nutritional supplements, and vitamins are frequently used as an effective fatigue treatment to assist with systemic functioning and balancing of the body systems, energizing the mind and body, and increasing strength and endurance.
Stress relief and relaxation techniques
Some stress relief and relaxation techniques that can help in the treatment of tiredness and low energy include:
Therapeutic massage
Acupuncture
Stretching and Yoga
Deep breathing and muscle relaxation techniques
Relaxation techniques
Stress relief techniques
Nutritional and herbal supplements
Specific Therapists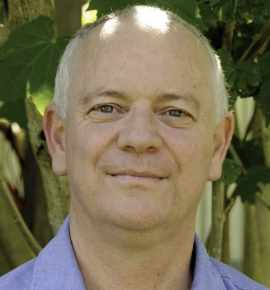 Greg Bantick
Traditional Chinese Medicine, Acupuncture, Fertility & Pregnancy Care, Pain Management, Remedial Massage, Stress Management, Women's Health
Greg Bantick has been in practice since 1975 in a wide variety of clinical settings. He has particular interests in dermatology, digestive, mood and auto-immune disorders. He is registered as a Chinese herbalist, pharmacist and acupuncturist with AHPRA CMR0001733690.
Read More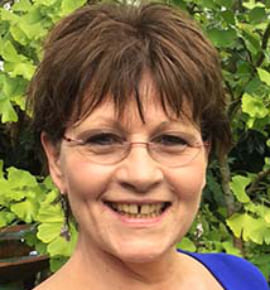 Tina White
Anti-Ageing, Acupuncture, Biomesotherapy, Energetic Facial Release, Fertility & Pregnancy Care, Iridology, Naturopathy, Nutritional Medicine
Tina has over 30 year's clinical practice in natural therapies. As a practitioner in naturopathy and acupuncture, Tina has remarkable insight coupled with a caring nature and is a beacon of hope for those she cares for.
Read More
Specific Therapies
Specific Treatments
Specific Tests