Occupational Stress
Managing workplace stress
Workplace stress can have a devastating effect on employees. Stress at work can stem from a range of issues including lack of control over your job and decisions being made relating to the job, unrealistic expectations and difficult relationships with those around you at work. It is very important to manage this stress in the short term to avoid health concerns like high blood pressure, depression and anxiety. Our trained natural health practitioners, which include naturopaths, TCM practitioners, and acupuncturists, can provide an avenue to take control of workplace stress and regain a happy work environment.
Find out how we can help with workplace stress today. The Health and Healing Wellness Centre offer Brisbane natural health services to assist you with a wide range of work stress challenges. Looking for help and support?
Book a Consultation Today
Causes of work stress
Each individual will react to a particular situation differently. What for one person is a highly stressful environment, could be an easily manageable circumstance for another. Some of the common causes or triggers of work stress can be:
low wages
overwork or long hours
few opportunities for growth or advancement
lack of support
poor communication
non-challenging or boring work
minimal or no control over work-related decisions
unclear or changing job expectations
unrealistic deadlines
troublesome relationships with co-workers or management
Symptoms of work-related stress
Workplace stress such as low control over job-related decisions or overworking can lead to exhaustion, issues getting out of bed in the morning, and lack of productivity. Other symptoms of stress in the workplace can be:
depression or low morale
anxiety or irritability
fatigue and lethargy
insomnia
high blood pressure
weakened immune system
headaches and muscle tension
digestive issues
withdrawal
concentration issues
absenteeism
decreased productivity
an increased accident rate
Managing stress in the workplace
Getting help and sourcing strategies to manage stress in the workplace can enable you to regain the enjoyment you once had for your job. Manage your stress with the following positive stress management suggestions:
record your stress and response to the stress in a diary - this can help identify the real cause of the stress
develop healthy life habits - like exercise, including fun activities outside of work (hobbies etc), sleeping well and healthy eating
establish work /life boundaries - for instance not checking emails after work, creating social media accounts with friends and family rather than work colleagues.
take a break- go away on holidays or use weekends to recharge and take time out.
learn how to relax - take a yoga or meditation class, find an activity which allows you to totally switch off.
build support systems - positive friends and family, professional counselling can help provide an avenue for stress relief.
Specific Therapists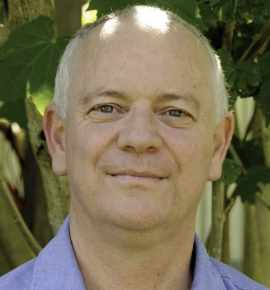 Greg Bantick
Traditional Chinese Medicine, Acupuncture, Fertility & Pregnancy Care, Pain Management, Remedial Massage, Stress Management, Women's Health
Greg Bantick has been in practice since 1975 in a wide variety of clinical settings. He has particular interests in dermatology, digestive, mood and auto-immune disorders. He is registered as a Chinese herbalist, pharmacist and acupuncturist with AHPRA CMR0001733690.
Read More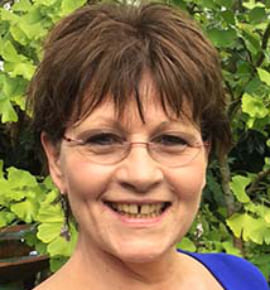 Tina White
Anti-Ageing, Acupuncture, Biomesotherapy, Energetic Facial Release, Fertility & Pregnancy Care, Iridology, Naturopathy, Nutritional Medicine
Tina has over 30 year's clinical practice in natural therapies. As a practitioner in naturopathy and acupuncture, Tina has remarkable insight coupled with a caring nature and is a beacon of hope for those she cares for.
Read More
Specific Therapies
Specific Treatments
Specific Tests