Chronic Fatigue Syndrome Brisbane
How does Chronic Fatigue Syndrome affect you?
Chronic fatigue syndrome (CFS) is a debilitating and complex disorder characterised by severe fatigue that is not improved by rest strategies that may work for more common fatigue. Although classified by the World Health Organisation under Diseases of the nervous system , the cause CFS is not known and no specific diagnostic tests are available.
Natural remedies for Chronic Fatigue Syndrome. Manage your CFS in a healthy, holistic way with natural medicine.
Book a Consultation Today
It is also known as myalgic encephalomyelitis (ME) in some countries and research. In an effort to resolve the debate of how best to define CFS, a panel of CFS research experts in 1994 developed two-part criteria that patients had to meet to be diagnosed with CFS:
You must have severe chronic fatigue of six months or longer duration with other known medical conditions excluded by clinical diagnosis;
You must concurrently have four or more of the following symptoms:

substantial impairment in short-term memory or concentration
a sore throat
tender lymph nodes
muscle pain
multi-join pain without swelling or redness
headaches of a new type, pattern or severity
un-refreshing sleep
post-exertional malaise lasting more than 24 hours.
Fatigue (physical fatigue or mental fatigue) is a common occurrence and complicated by the fact that fatigue is a normal healthy response to physical exertion or emotional stress. Normal fatigue may begin to become abnormal if it becomes chronic or continues for a prolonged period of time.
When fatigue is more long-term and severe symptoms of fatigue are then referred to as Prolonged fatigue or Chronic fatigue syndrome (CFS).
For information about general fatigue treatment visit our fatigue conditions page.
Chronic Fatigue Symptoms
How CFS affects a person's functional capacity and well-being varies greatly, despite a common diagnosis. The severity of symptoms and strength of disabling effects may allow some to lead relatively normal lives, while others are bedridden. Other than those symptoms listed under the above criteria, other common symptoms may include:
Night sweats
Brain fog
Chest pain
Shortness of breath
Chronic cough
Visual disturbances
Allergies and food sensitivities
Difficulty with balance
Psychological problems (depression, irritability, mood swings, anxiety, panic attacks)
It's important to consult your natural health practitioner as many other medical conditions, and often treatable, have abnormal fatigue (severe fatigue) symptom similar to chronic fatigue (For example, fibromyalgia, chronic mononucleosis, hypothyroidism, obesity, sleep apnoea and depression).
Natural chronic fatigue treatment
Modern naturopathy combines a series of ancient wisdom and modern medicine approaches for fatigue treatment and chronic fatigue treatment and aims to balance the body so that illness is less likely to occur in the future.
Our naturopaths are dedicated to reducing your level of fatigue while increasing your health and vitality. You can expect effective natural remedies for fatigue from our naturopaths, as they will explore a range of treatments to aid in the stimulation of the body's own healing power (vital force):
Dietetics
Homoeopathy
Aromatherapy
Hydrotherapy
Therapeutic massage
Nutritional supplements and herbal medicine
Deep breathing and relaxation techniques
Stretching and yoga
Acupuncture
Chiropractic adjustments
Our team of experienced Brisbane Naturopaths investigate diet, lifestyle, family background and environment, in order to understand the symptoms and discover the cause of the fatigue.
Naturopathy treats the whole person, rather than simply targeting the symptoms alone. They achieve this by developing a unique treatment regime that will incorporate nutritional intervention strategies to isolate and treat the cause of fatigue.
Specific Therapists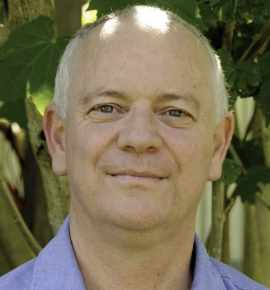 Greg Bantick
Traditional Chinese Medicine, Acupuncture, Fertility & Pregnancy Care, Pain Management, Remedial Massage, Stress Management, Women's Health
Greg Bantick has been in practice since 1975 in a wide variety of clinical settings. He has particular interests in dermatology, digestive, mood and auto-immune disorders. He is registered as a Chinese herbalist, pharmacist and acupuncturist with AHPRA CMR0001733690.
Read More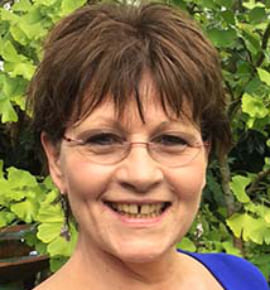 Tina White
Anti-Ageing, Acupuncture, Biomesotherapy, Energetic Facial Release, Fertility & Pregnancy Care, Iridology, Naturopathy, Nutritional Medicine
Tina has over 30 year's clinical practice in natural therapies. As a practitioner in naturopathy and acupuncture, Tina has remarkable insight coupled with a caring nature and is a beacon of hope for those she cares for.
Read More
Specific Therapies
Specific Treatments
Specific Tests