Oedema
Natural oedema treatment in Brisbane
Oedema (Edema) or Fluid Retention is the build-up of fluid in the tissues causing swelling. Our team of Naturopaths , Acupuncturists and Traditional Chinese Medicine practitioners can provide holistic healthcare solutions for fluid retention or oedema.
Oedema relief from our natural health team. Here at the Health and Healing Wellness Centre we have many speciality areas which offer complete and holistic healthcare solutions to provide a safe, supportive and natural Oedema treatment.
Book a Consultation Today
Oedema causes
Oedema can occur due to many different causes such as:
Standing for long periods - fluid pools in the lower legs.
Heat - during hot weather the body doesn't remove fluid as effectively.
Pregnancy - the body can retain extra fluid during pregnancy.
Menstrual cycle - fluid retention can occur before a period.
Diet - diet can have a large influence oedema. Factors such as not enough vitamin B1 or too much salt can cause fluid retention.
Medications - some medications can cause the body to retain fluid
Conditions - conditions such as heart failure, kidney disease, lung disease, thyroid problems, arthritis, weakened veins.
Fluid retention symptoms
Swelling is an obvious fluid retention symptom and can occur all over the body (generalised oedema) or only in particular area's (localised oedema). People affected by Oedema can also experience:
Aching in the affected area
Stiffness in the joints
Weight gain - over a short period
Weight variations
Natural fluid retention treatment
Natural treatment of oedema will vary depending on the cause of your oedema. Treatment can involve:
reducing your salt intake
drinking more water
the use of natural diuretics such as dandelion leaf or corn silk - consult your natural health practitioner before taking any natural remedies
including vitamin B6, B5, calcium-rich foods in your diet
increasing your vitamin D
reduce your intake of alcohol
exercise - a regular walk can stimulate the lymphatic system helping to remove the unwanted fluid from the body
Edema Treatment Brisbane
Edema treatment needs to be targeted to your specific needs. Our team of natural health professionals will carry out an in-depth analysis to provide safe, effective natural treatment of edema.
Book in for a consultation with our team today and take a holistic approach to Oedema treatment.
Specific Therapists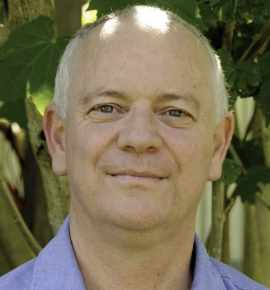 Greg Bantick
Acupuncture,Fertility & Pregnancy Care,Pain Management,Remedial Massage,Stress Management,Traditional Chinese Medicine,Womens Health
Greg Bantick has been in practice since 1975 in a wide variety of clinical settings. He has particular interests in dermatology, digestive, mood and auto-immune disorders. He is registered as a Chinese herbalist, pharmacist and acupuncturist with AHPRA CMR0001733690.
Read More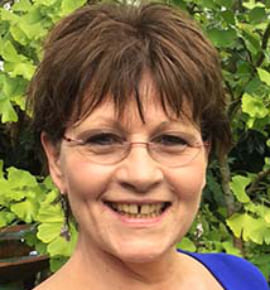 Tina White
Anti-Ageing,Acupuncture,Biomesotherapy,Energetic Facial Release,Fertility & Pregnancy Care,Iridology,Naturopathy,Nutritional Medicine
Tina has over 30 year's clinical practice in natural therapies. As a practitioner in naturopathy and acupuncture, Tina has remarkable insight coupled with a caring nature and is a beacon of hope for those she cares for.
Read More
Specific Therapies
Specific Treatments
Specific Tests