Weight Gain
Gain weight safely and naturally
Health and Healing Wellness Centre will give a holistic assessment and guidance; whether you're looking for help to achieve your desired weight gain or need advice on why you've experienced sudden, unexpected weight gain.
Get your health back with our natural health team.Here at the Health and Healing Wellness Centre, we have many speciality areas which offer complete and holistic healthcare solutions to provide with a safe, supportive and natural advice on weight gain.
Book a Consultation Today
Are you wanting muscle and weight gain?
Everybody's build is largely determined by genetic factors, and this is why a naturally thin person can have difficulty with weight gain. The human body can be reshaped, to a limited extent, through increased food intake and specific weight training, but it's a slow process and can be as difficult as losing weight.
Reasons for needing weight gain
Some common reasons why people may find it difficult to gain weight include:
Genetics
Not eating enough
Leading a physically active lifestyle or job
Over-exercising
Being underweight usually occurs when the energy used is greater than the energy intake; put simply, you need to eat more to gain weight. However, it's important to ensure you're eating nutrient-rich foods that are high in carbohydrates. Don't eat empty-calorie foods, such as chips and soft drink.
How to gain weight healthily
Gaining lean body weight is a slow process that can take months. For safe weight gain, you must eat more and stimulate muscle growth. Below are some guidelines on how to gain weight healthily:
Consult a kilojoule counter book to help calculate the number of kilojoules you eat on an average day. The amount may be smaller than you think and will help you calculate the increase you require for weight gain.
Eat three good meals every day, be prepared to eat even if you're not hungry, eat slightly larger serves.
Drink fluids before and after meals, but not with them, to allow more room for food.
Include healthy snacks between meals, set a timer to remind yourself to eat if you're not hungry. A healthy snack may include fruit, a milkshake or a muffin.
Ensure your meals and snacks are high in carbohydrates.
Avoid junk foods that are high in fat and low in energy.
Garnish your favourite foods with some concentrated calories, such as grated cheese and top salads with healthy oils, such as olive oil and sunflower seeds.
Include regular resistance training to promote muscle growth, such as free weights, weight machines or resistance bands.
Reasons for sudden weight gain or unexpected weight gain
Sometimes, people can experience sudden, unexpected weight gain, even though they're leading a healthy lifestyle. This could be due to health issues or your body's reaction to factors out of your control. Some causes of sudden weight gain may include:
Pregnancy weight gain - healthy pregnancy weight gain is normal, and it's important that you continue to eat well; for the health of your baby and yourself.
Depression - many anti-depressant medications can cause significant, sudden weight gain. If you're not taking medication, there's also evidence that feelings of depression can be associated with weight gain.
Medications - there's a long list of prescribed medications that can be responsible for unexpected weight gain, including birth control pills, excess hormones for hormone therapy, steroids, beta-blockers for heart disease and blood pressure, anti-seizure medication, breast cancer medications, and many more. Check with your Doctor if you've been prescribed any medication which you believe to be responsible for unexpected weight gain.
Digestive issues - a slow gut, constipation and other digestive issues can cause unexpected weight gain and bloating. Increasing your fibre intake and keeping hydrated can assist.
You're lacking certain nutrients -if your body is low in vitamin D, magnesium or iron, your immune system may be low, your energy levels low or your metabolism may be slow.
Getting older - an unavoidable fact; we don't burn as many calories at 40 or 50 as we did at 20. More exercise and less food are required to keep the metabolism balanced.
Natural Weight Gain
A consultation with one of our experienced health team to can assist in adopting a healthy lifestyle to assist with healthy weight gain or to determine the cause of unexpected weight gain, through Traditional Chinese Medicine and naturopathy .
Book in for a consultation today and our team can guide you through gaining weight safely and naturally.
Specific Therapists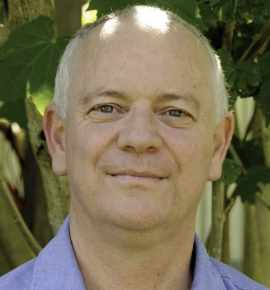 Greg Bantick
Traditional Chinese Medicine, Acupuncture, Fertility & Pregnancy Care, Pain Management, Remedial Massage, Stress Management, Women's Health
Greg Bantick has been in practice since 1975 in a wide variety of clinical settings. He has particular interests in dermatology, digestive, mood and auto-immune disorders. He is registered as a Chinese herbalist, pharmacist and acupuncturist with AHPRA CMR0001733690.
Read More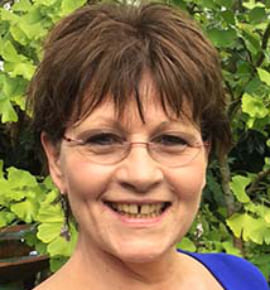 Tina White
Anti-Ageing, Acupuncture, Biomesotherapy, Energetic Facial Release, Fertility & Pregnancy Care, Iridology, Naturopathy, Nutritional Medicine
Tina has over 30 year's clinical practice in natural therapies. As a practitioner in naturopathy and acupuncture, Tina has remarkable insight coupled with a caring nature and is a beacon of hope for those she cares for.
Read More
Specific Therapies
Specific Treatments
Specific Tests