Tinnitus
We can help with your tinnitus treatment.
Tinnitus is a symptom of a malfunction of the auditory system, described as a ringing, roaring, buzzing or hissing sound in the ear or ears. Tinnitus is not a disease in itself, but a symptom of an underlying ear condition. Nearly 20% of Australians will experience tinnitus in their lifetimes.
Don't suffer from Tinnitus in silence. We have many speciality areas which offer complete healthcare solutions to help you cope with tinnitus to begin your journey towards optimum health and well being.
Book a Consultation Today
Tinnitus Symptoms
Symptoms of tinnitus include:
A ringing, swishing, or another type of noise which seems to originate in the head or ear.
Distress
Depression
Mood swings or anxiety attacks
Sleep problems
Trouble concentrating
Causes of tinnitus
Common causes of tinnitus include:
Prolonged exposure to loud noise
Extreme stress or trauma
Ear problems
Hearing loss
Medication
Cure for tinnitus
There is no known cure for tinnitus but it can be successfully managed to reduce the impact of the tinnitus on a person's quality of life.
Tinnitus treatment
Natural treatment for tinnitus can involve the use of acupuncture, herbal medicines and a naturopathic assessment of your diet. We understand that tinnitus can be very distressing and will work towards a holistic management plan catered specifically to your needs.
Reducing stress is essential to the management of tinnitus. We will provide some great stress reduction techniques to ensure your tinnitus is kept to a minimum in your life.
Call us today on 07 3857 8887 to naturally reduce the effect tinnitus has on your life or complete our Booking Form and one of our friendly team will be in touch.
Specific Therapists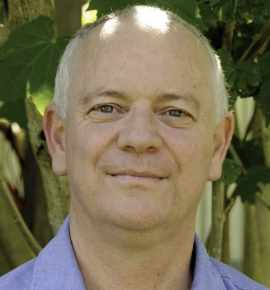 Greg Bantick
Acupuncture,Fertility & Pregnancy Care,Pain Management,Remedial Massage,Stress Management,Traditional Chinese Medicine,Womens Health
Greg Bantick has been in practice since 1975 in a wide variety of clinical settings. He has particular interests in dermatology, digestive, mood and auto-immune disorders. He is registered as a Chinese herbalist, pharmacist and acupuncturist with AHPRA CMR0001733690.
Read More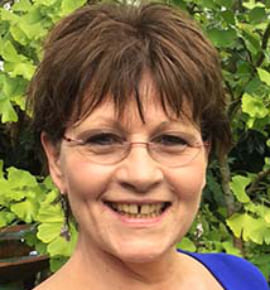 Tina White
Anti-Ageing,Acupuncture,Biomesotherapy,Energetic Facial Release,Fertility & Pregnancy Care,Iridology,Naturopathy,Nutritional Medicine
Tina has over 30 year's clinical practice in natural therapies. As a practitioner in naturopathy and acupuncture, Tina has remarkable insight coupled with a caring nature and is a beacon of hope for those she cares for.
Read More
Specific Therapies
Specific Treatments