Lifestyle Management
Begin the changes today to get your health on track
Are you struggling to make it to the end of the week without a meltdown? Do you feel like you are on the endless treadmill of work, eat, sleep, work? Are you getting sick more and more often? Life can sometimes seem like it is flying along and we are running just to keep up.
Maybe it's time to stop and take a look at the big picture. By developing a lifestyle management plan and getting the help you need to maintain a healthy lifestyle you can regain control of your day to day living and make the changes needed to feel better about yourself.
Book a Consultation Today
A healthy lifestyle
We are constantly bombarded with advice on how to have a healthy lifestyle. We all know the do's and don't's of diet and exercise.
exercise more
reduce sugar
reduce fat
reduce alcohol
stop smoking
sleep more
stress less
eat less
The challenge is how to get all this knowledge into practical, real-life (your life), everyday practice. It all seems too much. That's where we come in. Our team of natural health practitioners can help you every step of the way.
We will take a detailed look at your whole life from top to bottom, inside and outside to work out where the changes need to be made and the best way to implement them. But that is not where it ends. Our team will then help you manage your lifestyle. Through regular consultations our naturopaths, TCM practitioners, and acupuncturists can assist in monitoring and managing your diet, exercise, stress levels, sleep patterns etc to get your life back in check.
We can all benefit from a little help sometimes. If your life seems to be spiralling out of control now is the time to stop and give your body and mind some nourishment.
Lifestyle management Brisbane
Don't wait until it is too late, today is a great day to begin your road to a healthy lifestyle. Our experienced naturopaths , Traditional Chinese Medicine practitioners, and acupuncturists can help you every step of the way. You will be amazed at how fantastic you'll feel mentally, as well as physically.
Book in for a consultation today and get your life and health back in order. Come and see us today for lifestyle management in Brisbane.
Specific Therapists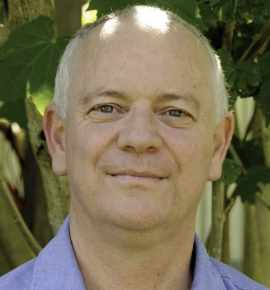 Greg Bantick
Traditional Chinese Medicine, Acupuncture, Fertility & Pregnancy Care, Pain Management, Remedial Massage, Stress Management, Women's Health
Greg Bantick has been in practice since 1975 in a wide variety of clinical settings. He has particular interests in dermatology, digestive, mood and auto-immune disorders. He is registered as a Chinese herbalist, pharmacist and acupuncturist with AHPRA CMR0001733690.
Read More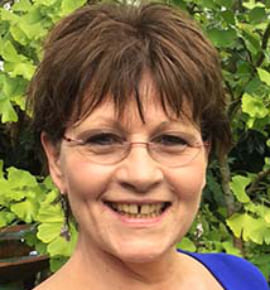 Tina White
Anti-Ageing, Acupuncture, Biomesotherapy, Energetic Facial Release, Fertility & Pregnancy Care, Iridology, Naturopathy, Nutritional Medicine
Tina has over 30 year's clinical practice in natural therapies. As a practitioner in naturopathy and acupuncture, Tina has remarkable insight coupled with a caring nature and is a beacon of hope for those she cares for.
Read More
Specific Therapies
Specific Treatments
Specific Tests