Irritable Bowel Syndrome
We can help manage your IBS naturally
Irritable Bowel Syndrome is a condition that causes recurring pain or discomfort in the abdomen and changed bowel habits. IBS affects the nerves by making them over sensitive and the muscles of the bowel. Women are more likely than men to suffer from IBS.
We have many speciality areas which offer complete healthcare solutions to treat IBS and begin your journey towards optimum health and well being.
Book a Consultation Today
IBS symptoms
Irritable bowel syndrome symptoms can include:
Abdominal pain and discomfort
Bloating
Constipation
Diarrhoea
Gas/Wind/Flatulence
Causes of irritable bowel
The cause of irritable bowel is not fully known but triggers such a stress and anxiety, dietary changes and gastroenteritis can bring on symptoms.
IBS treatment
There is no cure for IBS but treatment includes:
Managing diet and nutrition
Stress reduction
Each case of irritable bowel is different, our experienced natural health practitioners will work to discover the underlying cause and treat that as well as the IBS symptoms. Through the use of naturopathy, Traditional Chinese medicine and acupuncture our team can provide you with the help and balance your body needs.
Irritable Bowel Treatment Brisbane
Call our clinic today on 07 3857 8887 or complete our Booking Form to discover a life without distracting, and sometimes debilitating, IBS symptoms. Get the balance back into your gut.
Specific Therapists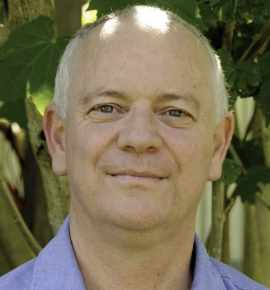 Greg Bantick
Traditional Chinese Medicine, Acupuncture, Fertility & Pregnancy Care, Pain Management, Remedial Massage, Stress Management, Women's Health
Greg Bantick has been in practice since 1975 in a wide variety of clinical settings. He has particular interests in dermatology, digestive, mood and auto-immune disorders. He is registered as a Chinese herbalist, pharmacist and acupuncturist with AHPRA CMR0001733690.
Read More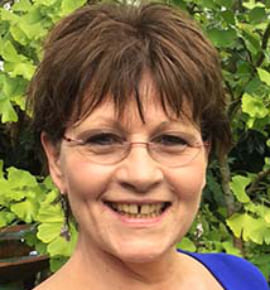 Tina White
Anti-Ageing, Acupuncture, Biomesotherapy, Energetic Facial Release, Fertility & Pregnancy Care, Iridology, Naturopathy, Nutritional Medicine
Tina has over 30 year's clinical practice in natural therapies. As a practitioner in naturopathy and acupuncture, Tina has remarkable insight coupled with a caring nature and is a beacon of hope for those she cares for.
Read More
Specific Therapies
Specific Treatments
Specific Tests